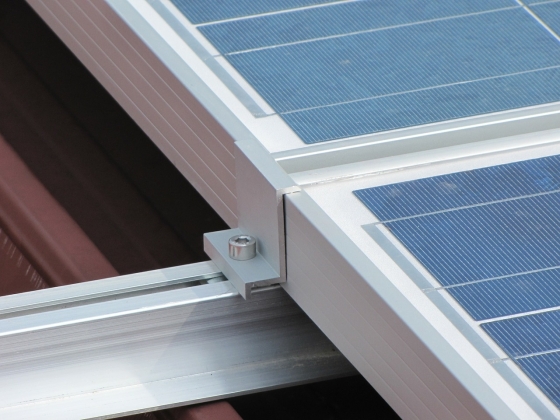 Installing solar panels on the roofs of properties is becoming more and more popular, as both homes and businesses attempt to cut their emissions as well as their energy bills. But the installation of these products is a big commitment; they cost a lot to purchase and to have fitted, and they must be connected up to all existing electricity systems, which will mean a lot of rewiring. Solar energy is undoubtedly effective, but for those in charge of commercial and domestic environments, there are plenty of much easier ways to reduce a carbon footprint and see drastic reductions to energy bills.
Steven Ellwood, Managing Director of lighting provider BLT Direct, says, "Energy-saving lighting solutions are a much faster and more convenient way to give a home or business an eco-friendly twist. They are easy to install, they start making savings immediately, and there is not a huge initial outlay to add them to a home or commercial environment."
The vast majority of the energy-saving lighting solutions that are on the market today all have bases which are compatible with the existing fittings in many homes. This means that those who want to install LED light bulbs or GU10 light bulbs throughout their home will be able to do so quickly and easily, simply replacing their old bulbs. Even lighting fixtures which would be considered 'feature lighting' have an energy-saving alternative to the incandescent bulbs which are still so common.
Many of the energy-efficient light bulbs out there today are also much more reasonably priced than installing a full set of functioning solar panels with which to power an entire household or business premises. For just a small outlay, the property is kitted out with light bulbs which consume a fraction of the energy of their incandescent predecessors, resulting in lower energy bills and lower harmful emissions. The bulbs also have incredibly long lifespans; they can often last for decades, meaning that once they are installed, they can save money and contribute towards helping the environment for many years without the owners giving them a second thought.
Even if a household or business does choose to install solar panels, energy-saving light bulbs and lighting solutions can still contribute to reducing the consumption of energy within the home. Bills may already be almost non-existent as a result of the solar energy, but LED light bulbs, GLS light bulbs and GU10 light bulbs can ensure that the energy generated from the solar panels goes a long way.
To find out more about energy-saving LED light bulbs, and to order online, visit Our Website
About BLT Direct:  BLT Direct are an online supplier of lighting solutions.  They provide a wide range of lighting products, as well as light fittings and lamp disposal services, and are committed to offering energy efficient solutions to meet a wide range of home and business lighting needs.