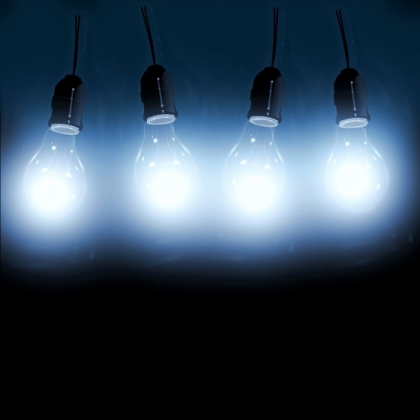 BLT Direct has cemented its status as the UK's premier provider of lighting solutions for homes and businesses by expanding their range of Prolite light bulbs available online. The brand, which is famed for its energy-efficiency in retro-fit applications, now has a comprehensive range available to buy from the BLT Direct website, where it sits among prestigious brands such as Duracell, Aurora and GE Lighting.
Prolite bulbs have been specifically designed to be a like-for-like fit for many existing lamps around the home, making them the perfect solution for homeowners who worry about how they will be able to incorporate energy-saving lighting solutions into their living space. The bulbs have conventional bases like Edison Screw and Bayonet Caps, and can be installed in a myriad of different fixtures, whether it is a dramatic chandelier, a subtle wall light or an overhead lounge light.
Steven Ellwood, Managing Director of BLT Direct, says, \Expanding the Prolite range has really shown that we are dedicated to providing our clients with the most comprehensive range of light bulbs on the web. We now stock a full range of Prolite energy-saving bulbs which can be used for a multitude of purposes around the home and in business settings, giving our clients yet more choice when it comes to revamping their lighting solutions. Renowned for being cost-effective without compromising on performance, the new Prolite products are a welcome addition to our existing range of energy-efficient light bulbs and fittings.
As well as being easy for homeowners to install, Prolite\s low energy bulbs reduce wasteful output across the board. They boast 70% reductions in heat output, 80% saving on running costs and 90% decreases on UV output, making them some of the most efficient bulbs on the market. For just £3.99, homeowners can invest in an energy-saving Mini Spiral 7-watt Prolite bulb that will end up saving them £31.69 over the course of their 10,000 hour life span, whilst also cutting harmful emissions and reducing a carbon footprint. These bulbs are direct replacements for the 40-watt incandescent bulbs that many people still have around their homes, and they can easily be replaced for instant savings.
Prolite also boast a range of dusk-to-dawn sensor lights that are perfect for energy-saving purposes. Their intuitive sensor measures natural light and is great for using in outdoor areas; they will illuminate as the sun goes down and then switch themselves off as the sun comes back up in the morning. Aesthetically pleasing, especially if hosting an outdoor party, and ideal for those who believe a well-lit garden is a more secure garden, the Prolite bulbs are low-energy, low-cost and will save consumers £57.60 over the course of their life span.