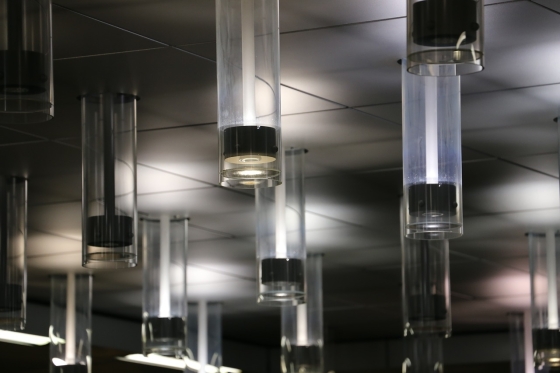 After a busy festive period, lighting providers BLT Direct are back to sourcing the very best energy-saving lighting solutions on the market – and have proven it, with their extensive new range of architectural lamps. Used for interior lighting where a 'capless', streamlined look is the aim, the core collection of five lamps offers something for every demand, with a range of wattages and light outputs to choose from.
The streamlined, 'fitting-free' appearance of these bulbs is popular in bathrooms, kitchens and other rooms in the home. The lamps can also be placed end-to-end to create a continuous line of light – great in commercial locations such as hotels, restaurants and retail outlets. The new range at BLT Direct is just the latest in a line long of extended collections, all of which offer customers plenty of choice when it comes to selecting the lighting solution that fits their needs.
Steven Ellwood, Managing Director of BLT Direct, says, "We're constantly looking for ways in which we can expand our range of lighting products and ensure BLT Direct is the one-stop-shop for all lighting solutions. With the addition of our architectural lamps, we feel we've added yet another string to our bow – they're stylish and minimal, and they're LED lights, which means they're highly efficient and don't cost much to run."
He adds, "Whether our domestic customers are looking for an under-cupboard lighting solution for their kitchen, or whether the business owners out there are searching for stylish lamps that will fit perfectly with the style of their premises, we feel confident that we have everything they're looking for, right here at BLT Direct."
The LED Architectural Double Peg lamp in Opal needs just five watts to create the light output of a 35-watt bulb. Stylish and practical, the lamps have been specifically designed to replace the less energy and cost-efficient incandescent bulbs which came before. With an A++ energy efficiency rating, and with manufacturers estimating the bulbs can remain lit for up to 20,000 hours, the lamps are estimated to save around £90.00 in energy bills in the course of its lifespan – a godsend for small business owners looking to tighten their budgets.
There are 8-watt and 16-watt versions also available on the website, so customers can choose the option that best fits their own needs. All of the bulbs start at just £18.99, so the seriously savvy shoppers out there can bag themselves a real bargain, and enjoy all of the energy-saving benefits too!