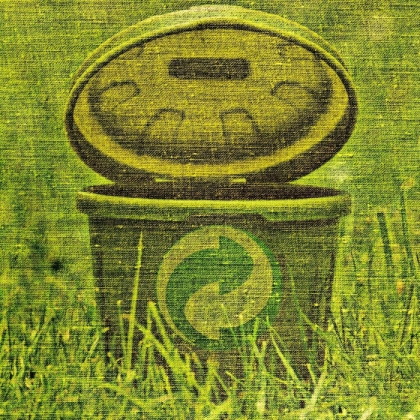 A council in London have teamed up with a leading light bulb recycling service in order to install specialist energy-saving light bulb recycling points at nineteen locations around the Lambeth area. After a government grant was received, the containers were fitted so that residents of the area have a safe place to dispose of their energy-saving lighting solutions and batteries, which contain very small amounts of mercury and can be damaging to the environment if not processed in the right way.
The mercury contained in most energy-saving light bulbs is well within the safety limits of 5mg; most only contain around 2.5mg of the substance (enough to cover the tip of a ballpoint pen). The mercury is used to generate light efficiently and cannot escape from a light bulb when it is in use, but the disposal of the light bulbs in the wrong way can cause a crack and allow mercury leakage. These bulbs should never be thrown into normal rubbish or household recycling bins for precisely this reason. There are now energy-saving bulb recycling points across the whole of the UK exactly like those fitted in Lambeth, which provide a safe and secure way to dispose of energy-saving light bulbs without potentially damaging the environment or harming someone.
In some cases, bulbs accidentally break when they are being fitted or replaced. Accidental breakage is unlikely to cause harm, but it is considered good practice to reduce the exposure to both the mercury and the possibility of injury from broken glass. In the unlikely event of breakage of an energy-saving light bulb in the home or in the workplace, ensure that windows are open for fifteen minutes and leave the room to air. Never use a vacuum cleaner to clear up broken glass or bulb parts, and always use rubber gloves when handling the debris in order to protect the hands. If the bulb breaks on a surface, clean the surface with a damp cloth and place all broken parts (and the cloth) into a sealed plastic bag. This should then be disposed of in the same way as a working light bulb: by taking it to a local waste and recycling centre, with specialist recycling facilities for such items.
Luckily, the considerable life span of these light bulbs means that they only have to be changed once every dozen or so years, minimising the number of times these recycling facilities will be used. Energy-saving light bulbs are designed to consume less energy and last for longer, so trips to designated recycling spots will be few and far between for many members of the public.
To find out more and order online, visit Our Website
About BLT Direct:  BLT Direct are an online supplier of lighting solutions.  They provide a wide range of lighting products, as well as light fittings and lamp disposal services, and are committed to offering energy efficient solutions to meet a wide range of home and business lighting needs.