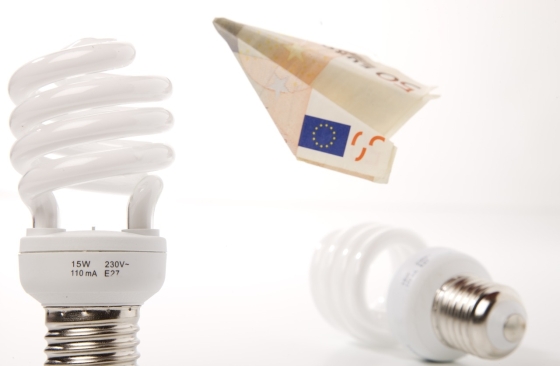 With inefficient products again to blame for the rise in the average energy bills, BLT Direct are upping their game by expanding their range of super-efficient Osram light bulbs, now available from the online retailer.
A report by the Institute for Public Policy Research for Global Action found that average energy bill increase will be £127 over the next ten years, rather than the £64 that was first predicted by the government. It\s said that this could largely be down to the fact that consumers are still shunning energy-efficient products for the older, more familiar solutions such as incandescent and halogen bulbs.
In direct response to the predicted rise, BLT Direct have made the extra effort to source and expand their range of energy-saving light bulbs, starting with the Osram range. Osram LED light bulbs are highly efficient and the perfect retrofit replacement for many existing bulbs in homes and businesses all over the country; they come in a range of familiar shapes with bases that will slot perfectly into many existing fittings so the modernisation of light bulbs around the home needn\t be a daunting or tiresome experience.
Steven Ellwood, Managing Director of BLT Direct, says, \We are always striving to provide our customers with the largest and most complete range of energy-saving light bulbs on the web, so that if and when someone decides to switch to LEDs and modern alternatives, they will be able to choose the product that suits them best. Our expanded Osram range is a prime example of our commitment to quality; we are thrilled to be able to offer such a vast range of big-name brands on our site and we hope that the low prices combined with the superb performance helps to convince a few more consumers to modernise and save money on their bills.
For an example of the savings that Osram bulbs can offer, BLT Direct have included a simple feature on every product page - the savings calculator works out how much each and every bulb will save the owner over the course of its life span, depending on the average price of electricity. An Osram LED Parathom 7-watt GLS Bulb (the equivalent of a 40-watt bulb) will save someone £59.40 over the course of its life span, while an Osram LED GU10 7.5-watt bulb, which is the equivalent of a 50-watt bulb, ends up saving an incredible £127.50.
There are real savings to be made when switching to contemporary lighting solutions the Osram LEDs. Consumers have the potential to lower their energy bills without changing provider or switching tariff; the power is in their hands when it comes to saving money and becoming more energy efficient.