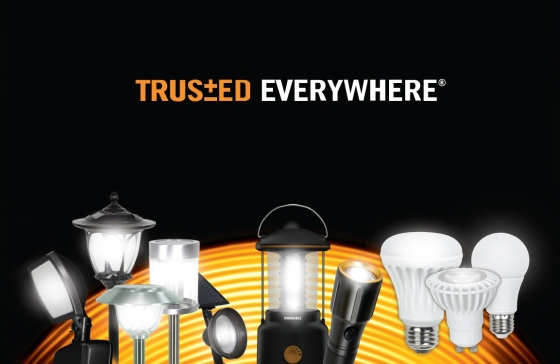 As one of the most recognised brands in the UK, Duracell has a reputation for high-quality performance and being at the cutting-edge of innovation. It is little surprise, then, that the new range of Duracell LED and GU10 light bulbs have landed at BLT Direct, one of the UK\s leading suppliers of lighting solutions, in an exciting partnership for all who are looking to install new lighting solutions in their homes or businesses in 2014.
Duracell apply the same principles to their light bulbs as they do to the batteries that they are so famous for. The emphasis is on high standards of performance over longer periods of time, with reliable technology that is as energy-efficient as possible. With a full range of LED candles, LED GU10s, mini globes, classic A-shape bulbs and a range of ECO30 light bulbs, the Duracell range offers yet more choice to consumers shopping at BLT Direct, hoping to brighten up their living or working space in the near future.
Steven Ellwood, Managing Director of BLT Direct, is thrilled with the new brand name coming aboard, saying, "Duracell is one of the country's most respected and recognised brands, and we are very excited about being a stockist of their innovative low-energy lighting solutions. With bulbs in a myriad of shapes, sizes and wattages, the Duracell range is a comprehensive offering for anyone who wants to install a set of energy-efficient light bulbs into the space where they live or work."
The benefits of Duracell light bulbs are immediately apparent - a frosted candle consumes just 4 watts of power and gives out 250 lumens. They are entirely mercury-free, so the disposal process is quick and easy, and lamp life is estimated to be around 15,000 hours, saving around £37.80 over the entire course of the bulb\s life span. The warm light instantly fires up to full power, and the small Edison Screw base means that the bulb can be easily affixed and installed into almost any existing fitting around the house.
The GU10 LED bulbs from Duracell come with similar high specifications. Just 4 watts results in 252 lumens output, which is equivalent to a 20-watt halogen bulb. The lamp life remains at 15,000 hours, meaning that these bulbs are incredibly long lasting, and great for use in spotlights and downlights throughout homes and businesses. Whether illuminating a kitchen counter or setting the scene in a retail outlet or showroom, these high-performance bulbs provide energy-efficiency and excellent quality light, at low prices.