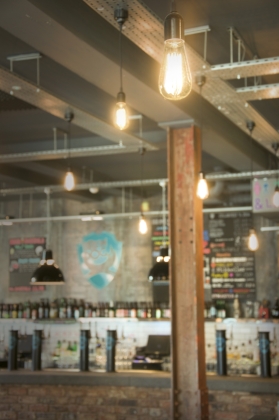 Crompton Lamps are among the oldest and most trusted names in the lighting industry, and they now have a new online home with the lighting retailer BLT Direct. Renowned for producing light bulbs of the very highest quality, Crompton Lamps is yet another brand added to the ever-growing list available from the experts at BLT Direct, joining big names such as Varilight, Duracell and Aurora to make the site a one-stop-shop for all lighting needs.
Performance and reliability are the keywords for Crompton Lamps - formed in 1927, the company installed the first ever electric light in Windsor Castle, among numerous other prestigious achievements. Almost 90 years on, their name is still just as revered in the lighting industry; people choose this well-known brand name when searching for a robust, trustworthy source to acquire superb, high-quality lighting solutions.
Steven Ellwood, Managing Director of BLT Direct, is thrilled with the new products available on the site, saying, \We pride ourselves on being able to off our customers the very best in lighting solutions, and Crompton Lamps was a glaring hole in our range. Now we have added an extensive range of Crompton LED bulbs, including GLS, candle, reflector, golfball and par lamps, all of which are great retrofit replacements for the traditional light sources that many are looking to replace.</span>
He adds, \The addition of Crompton to our range again cements our status as one of the premier suppliers of lighting solutions in the UK. We are thrilled to be stocking Crompton products on our online store, offering our domestic and commercial clients even more choice in the way they illuminate their home or business.</span>
All of the LEDs available in the new Crompton range are, as one might expect with a Crompton label, top of the range. They are perfectly suited to meet a range of specific lighting requirements, whether they are to be functional or decorative. There are dimmable and non-dimmable versions, and they all come in a wide selection of bases, wattages and colour temperatures to ensure that consumers looking for the perfect light bulb will be spoilt for choice.
The incredible energy savings made by LED light bulbs have been much lauded over the past few years, but Crompton have taken it to the next level. Just one of their 10-watt GLS LED bulbs, which offers output equivalent to an 85-watt bulb, can save consumers an incredible £225.00 over the course of their considerable life span, affirming their quality and credentials once and for all. Their energy consumption is minimal for such a bright bulb, and they last for between 25,000 and 50,000 hours, providing years of high-quality illumination.