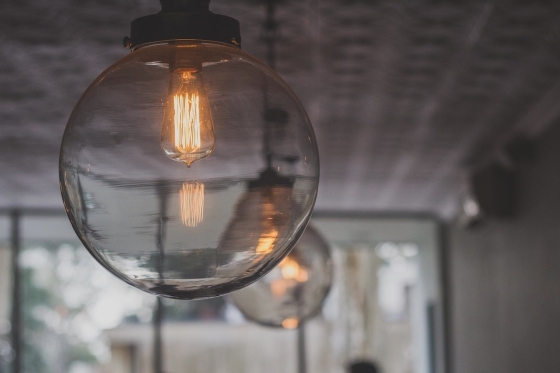 Britain's leading lightbulb supplier, BLT Direct, is taking the lead in encouraging householders to become more energy efficient by using environmentally friendly alternatives to traditional lightbulbs. One of the most popular light bulbs the halogen GU10 is now available in energy saving and LED versions in a variety of colours and suitable for spotlights around the home. It also has a variety of applications in commercial properties.
Most people are aware that buying energy saving lightbulbs will reduce their electricity bills in the long term, however, energy saving lightbulb technology is constantly evolving and improving. The original GU10 halogen bulbs are currently being phased out and systematically replaced with two energy saving alternatives. The energy efficient LED bulbs will replace the most commonly used lightbulbs in the UK.
Enormous versatility can be gained when creating lighting effects by using the GU10 LED as it is available in a wide variety of colours including red, green, blue, magenta and yellow. Combinations of these lights can be used to great effect in both the home and office. For the environmentally conscious householder, BLT Direct can also supply dimmable versions of the energy saving GU10 to provide more lighting solutions.
The difference in your electricity bills can be seen almost straight away when switching from traditional bulbs to energy saving bulbs. A traditional bulb wastes up to 80% of the energy it uses by producing heat, emitted as the tungsten filament in the bulb heats up. Energy saving bulbs work by reducing the amount of heat produced, whilst maximising the amount of light emitted. For example, a 35 or 50 watt traditional bulb can be replaced with an LED light which uses only 4 watts, and a 2 watt super bright light is equivalent to a 25 watt traditional lightbulb.
In addition to greatly reducing the amounts of electricity normally used to light a room, the GU10 LED lamp outlasts traditional bulbs with a traditional lifetime of 50,000 hours. The GU10 LED supplied by BLT Direct only uses 1 to 2 watts of electricity, making them one of the most affordable energy saving bulbs on the market. The director of BLT direct comments, "The cool running temperature of the GU10 bulbs makes them ideal for a variety of applications."
For a comprehensive range of energy saving light bulbs in a variety of styles, visit Our Website where you can order online and benefit from special offers.
About BLT Direct
BLT (Bulbs, Lamps and Tubes) Direct makes light work of buying light bulbs online in the UK and Europe. They specialise in supplying lamps, light bulbs and fluorescent tubes. Brands include Osram, GE, Sylvania, Omicron, Pro lite, Crompton, Ushio and Philips.