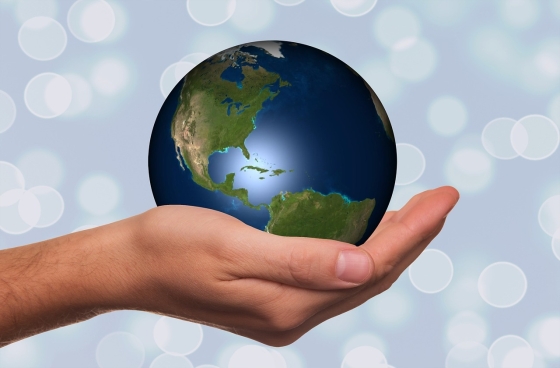 Saving The Earth Does Not Cost The Earth
Light bulbs may not get the column inches that high profile events such as Live Earth generate but they are one of the most accessible and effective ways to turn the tide of environmental damage. So if you're struggling with your environmental conscience and are searching for ways to make a difference at home and in the office, consider energy saving light bulbs.
A quick and easy way to save masses of energy and reduce the cost of electricity bills, just one energy saving light bulb represents an 80% saving in running costs over traditional bulbs. Using an energy efficient bulb in the place of a standard light bulb reduces CO2 emissions and saves energy. In fact, if every household in the country fitted a single energy efficient bulb, the energy saved would be enough to light up Briton's streetlights for a whole year.
Energy efficient bulbs are not just for ceiling lights and lamps. They have a whole range of uses, from replacing electricity hungry lights in kitchen cabinets and ovens to the tubes and lamps used for garden lighting and outdoor security.
Whatever its application, energy saving bulbs last twelve times longer than traditional light bulbs on average, meaning energy efficiency actually contributes to a healthier bank balance as well as to the global good.
While it's difficult to appreciate just how much one energy saving light bulb can do for the environment, it's easy to see how much it can do for your pocket. Leading online supplier of light bulbs, lamps and tubes, BLT Direct has a handy savings chart which can be used to calculate the cash saved by installing an every saving equivalent.
Steven Ellwood, director of BLT Direct said: "Although the initial purchase price is often slightly higher, energy saving lamps offer great longer term savings. There is no need to replace like for like because lower wattages of energy efficient bulbs are used to replace older models. As the government introduces energy saving initiatives across the UK, energy saving light bulbs will become a vital part of our everyday lives."
Energy saving bulbs can be bought in bulk for even greater savings and BLT Direct offer free postage and packaging on orders over £35.
For a comprehensive range of energy saving light bulbs in a variety of styles and brands, visit Our Website where you can order online and benefit from special offers.
About BLT Direct
BLT (Bulbs, Lamps and Tubes) Direct makes light work of buying light bulbs online in the UK and Europe. They specialise in supplying lamps, light bulbs and fluorescent tubes. Brands include Osram, GE, Sylvania, Omicron, Pro lite, Crompton, Ushio and Philips.