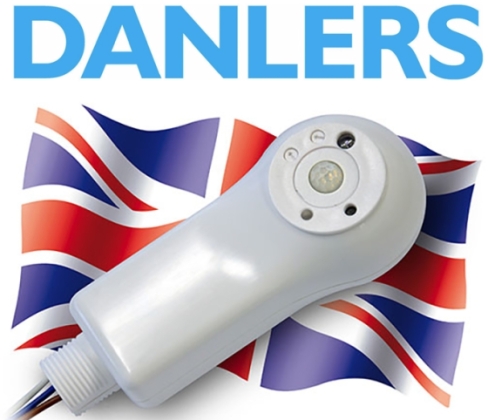 The addition of a new range of light controls and PIR solutions to BLT Direct\s already comprehensive range is giving people more control over their lighting than ever before. Manufactured by famous brand Danlers and retailing online at the BLT Direct website, these lighting controls and PIR (passive infrared sensors) automatically take control of the lighting in certain areas, leaving things like light switches and mains plugs at the back of anyone's mind.
The Danlers range of PIR switches will turn on the connected bulb automatically when an area is occupied; great for use in public toilets that aren't used frequently, rooms around the house that don't see much occupancy, and spaces like corridors and landings where adequate light is essential, but only when the space is in use. They help to cut down on energy costs and they give a great boost to eco-friendly credentials, placing them high up the list of things that many businesses should be looking to implement on their premises.
Steven Ellwood, Managing Director of BLT Direct, which stocks the widest range of lighting solutions anywhere in the UK, says, Whether they're being used for outdoor security or indoor illumination, our PIR and light controls from Danlers help to make light work of all lighting conundrums. We always strive to offer our customers the very widest range of big name brands, and the addition of the Danlers collection to our online store has again proven our dedication to quality and value.
The Danlers collection offers a complete range of occupancy switches and other sensor-activated light systems that are ideal for security and illumination in homes and businesses. They can be mounted on both ceilings and walls, and are also available in batten-mounted forms. The light controls are ideal for those in homes and businesses who are trying to save money and cut energy costs at every turn. They ensure that lights are only illuminated when they are needed; when someone is in the area, they light up, but if there is no movement after a certain duration, indicating the people have vacated, the lights will be turned off. This helps to save great amounts of energy and is ideal for any domestic and commercial properties that need to lower their outgoings when it comes to electricity.
BLT Direct also demonstrate their commitment to providing the big brands at the lowest prices with their Danlers range. The average saving on recommended retail price across the whole collection is 37%, with the most basic ceiling mounted switches available for just £46.32.