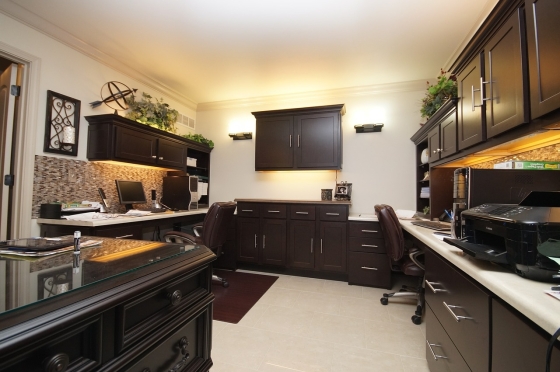 BLT Direct is one of the UK's premier providers of lighting solutions in both commercial and domestic settings, and their extensive range of light bulbs, fittings and fixtures has met the needs of homes and businesses across the country. Their stocks of energy-saving light bulbs and their range of LED lamps are both extensive, but BLT Direct also has a selection of specialist light fittings which take care of those with more exclusive criteria. From illuminated fire exit signs for use within businesses, to downlighters and bathroom fixtures which can be used within a home, BLT Direct takes care of all illumination essentials.
Insect-O-Cutor units are designed for use within warehouses and all areas where food or sterile products are prepared. Abattoirs, fast food outlets, packing plants and breweries all make use of these expert fly killers, and BLT Direct has a vast selection of sizes and intensities with something for every purpose. The White and Stainless Insect-O-Cutor Electric Units are designed for retail areas such as kitchens and warehouses; the White units specialise in small retail kitchens, while the Stainless units cover a larger area and are best used in warehouses or factories. BLT Direct also has a range of Glue Board Units available, which masquerade as a traditional light fitting and can be used in restaurant lobbies, bars or dining areas, where a traditional Insect-O-Cutor might seem unsightly and put off customers. A basic unit from the White range starts at just £85.95.
The bathroom lighting products available from BLT Direct are great for use within a home or within a commercial situation such as a hotel or a restaurant. From art deco wall lights to backlit bathroom mirrors, all bathrooms can be lit stylishly and effectively. The Grantley Bathroom Wall Light is a simple and high-quality light fitting which should only be used in a situation where it won't come into contact with any water (making it unsuitable for use within a home shower room, but perfect for a public restroom). These 40-watt lights are priced at just £39.98, a saving of 18% on the recommended retail price.
Downlighters are a great way for both homes and businesses to create mood lighting; many homes have followed the trend of using downlighting within bedrooms or kitchens, whilst companies who own showrooms or retail outlets use them to emphasise products of note. BLT Direct's selection of downlighters includes models specifically designed for use within saunas, steam rooms and bathrooms, and come in attractive finishes of brass, white and chrome.
To find out more and order online, visit Our Website
About BLT Direct:  BLT Direct are an online supplier of lighting solutions.  They provide a wide range of lighting products, as well as light fittings and lamp disposal services, and are committed to offering energy efficient solutions to meet a wide range of home and business lighting needs.