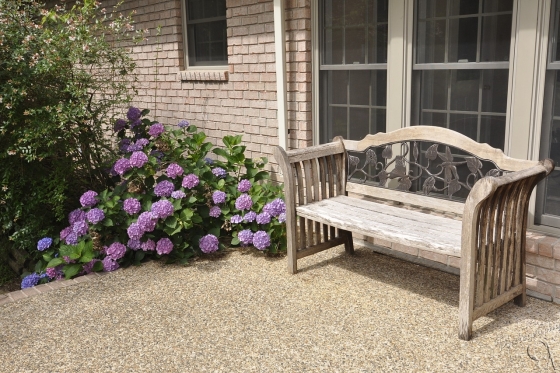 This summer is set to be a scorcher, with temperatures soaring and rain holding off for numerous heatwaves all over the UK. BLT Direct, the UK's leading lighting providers, are taking this opportunity to urge homeowners to make the most of the enjoyable weather by buying a brand new set of patio lights to illuminate their outdoor areas, allowing them to host barbecues, garden parties or simply enjoy a relaxing evening on a decking area while the sun goes down.
BLT Direct have in stock a large number of patio lamps, as well as heaters and outdoor lighting solutions that can help transform patio, decking and garden areas into the ultimate summer sanctuary. From solar light fittings that require no electricity whatsoever, to the warming heat lamps that allow parties to continue long after the sun has set, the leading lighting suppliers have everything that could possibly be needed to kit out a garden ready for summer.
Steven Ellwood, Managing Director of BLT Direct, says, "Spring will soon give way to summer and thousands of people all over the country are looking for ways in which they can spruce up their gardens ready to use it as a social space while the weather is warm. Our great selection of patio lamps and outdoor solutions allows people to transform their gardens and outdoor areas without breaking the bank, and their new lamps will last for many summers to come with our quality guarantees."
The 2000-watt wall-mounted patio heater from Eterna is a prime example of the outdoor solutions that BLT Direct can offer. Stylish, discreet and an excellent heating solution for those evenings after the temperature has dropped, the lamp is ideal for use on patios, terraces and decking areas. The consistent heat output keeps the area warm and the highest polished reflector helps to ensure that there is as little wasted heat as possible, directing it to where it is needed. At just £88.40, the Eterna patio heater lamp is a lasting investment and will provide warmth in the evenings for years to come.
BLT Direct also boast a complete range of infrared halogen patio heater lamps, which are slightly more energy-efficient at 1300-watts, and last a fantastic 5,000 hours; that\s more than 208 days of consistent warmth for an outdoor area. The unusual colour of the lamp makes it a real talking point at social gatherings, and at just £32.40 - marked down by 35% on recommended retail price - the lamp is the ideal purchase for those who want to make more use of their patios and terraces.