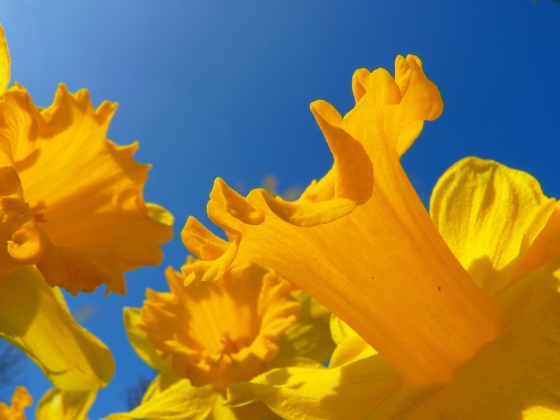 The weather may be dismal, but believe it or not, Spring is fast approaching. In just weeks, daffodils will burst into life, trees will be regaining their leaves once more and the traditional 'Spring clean' will be carried out in homes all across the country. At this time of year, many people like to spruce up their homes by throwing out old rubbish and performing the menial DIY tasks that they hadn't got round to in the course of the previous year. For many, this could be replacing old light bulbs or introducing a few new lamps in each room to brighten the place up a little. BLT Direct, one of Britain's foremost suppliers of lighting solutions, has a bulb to suit every occasion and will surely be the first stop for many as they embark on their Spring cleaning missions.
The GLS 100-watt BC Pearl bulb is possibly the most common of all domestic light bulbs and will be stocked up on this Spring as people look to replace the ones which might have little life remaining. The bayonet base ensures that the bulb fits a huge variety of fixtures, and the Pearl colour ensures simple, effective illumination at the flick of a switch. The GLS bulbs are currently available from BLT Direct in a box of 10 for just £10.49.
For those who may have made it their new year's resolution to stock up on energy-saving light bulbs, the GLS Energy-Saving 11-watt BC bulbs are intended to be a direct replacement for the traditional incandescent bulbs. As with the conventional bulbs, they fit a massive variety of lamps and fixtures, but unlike the older bulbs they offer a 70% reduction in heat output, an 80% saving in energy consumption and a 90% decrease in UV output. The predicted energy saved for just one bulb over the course of its life is a huge £47.04; a great investment considering the bulbs are available individually from BLT Direct priced at just £4.99 each.
Perhaps this spring clean calls for a little revamp of old light fittings. BLT Direct has an extensive selection of Domestic Light Fittings which can add a classic or modern edge to any bathroom, kitchen or garden. With four different styles of decorative ceramic uplights, a huge range of waterproof bathroom fittings and mains-connected garden lights in a variety of colours, there will surely be something to suit every mini-renovation requirement.
To find out more and order online, visit Our Website
About BLT Direct:  BLT Direct are an online supplier of lighting solutions.  They provide a wide range of lighting products, as well as light fittings and lamp disposal services, and are committed to offering energy efficient solutions to meet a wide range of home and business lighting needs.