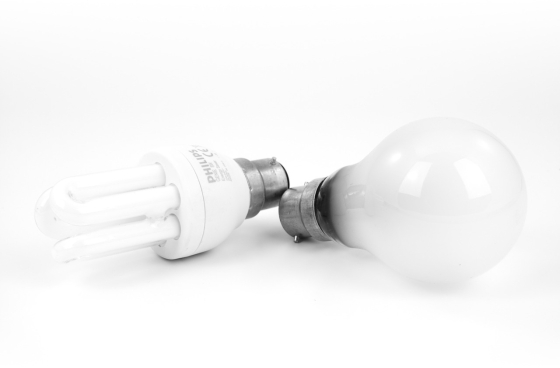 Legislation by the EU, which was first passed in 2008, will enter its final phase on September 1st 2012, as the manufacture and importation of all incandescent light bulbs will cease around Europe. The old bulbs are being phased out as part of a scheme to encourage the public to favour the more energy-efficient lighting solutions which have hit the market in the past decade. Whilst it won't be illegal for shops to stock the remainder of them, all production of the filament bulbs will halt, and in the week leading up to the deadline, many customers are stocking up on what is left of the old incandescent bulbs, or starting to plan their switch to more energy-saving alternatives.

As the EU encourages the public to favour fluorescent over incandescent, many are unwilling to part with the soft, atmospheric glow that the traditional 60-watt and 100-watt bulbs emit. BLT Direct is a UK supplier of lighting solutions for a whole manner of purposes, and they still have significant stock of these older bulbs. The <a href=https://www.bltdirect.com/product.php?pid=1030>GLS 100-Watt Pearl Light Bulb is a convenient, comfortable old favourite with many; unlike some energy-saving bulbs, which take a few seconds to reach full illumination, the incandescent bulbs reach their maximum brightness immediately, and the flattering pearl colour has been a permanent fixture in many homes for years. The Bayonet Cap is one of the most popular and enduring bases, ensuring that the bulb will fit all the old fittings and fixtures, and though their lifespan may be significantly shorter, these bulbs cost less upfront than their energy-saving descendants.

The Energy Saving GLS Bulbs are considered to be a direct replacement for the incandescent bulbs, and they all come with traditional Edison Screw Caps or Bayonet Caps to make the transition from incandescent to fluorescent as seamless as possible. The energy-efficient models, which are at the forefront of the market now, help customers to see huge reductions in energy bills, and the statistics regarding their energy consumption are impressive. A standard energy-saving 11-watt GLS bulb can see an incredible 90% decrease in UV output, with similar figures in reducing heat and energy consumption. Where the 'pearl' colour was favoured in the case of the older bulbs, their newer versions come in more natural shades which include 'warm white' and even 'daylight'. Making the switch to energy-saving bulbs needn't be the daunting task some may consider it to be; the developments in lighting solutions over the past few years have helped to make the conversion simple, easy and perhaps most importantly, cost-effective.

To find out more and order online, visit Our Website
About BLT Direct:  BLT Direct are an online supplier of lighting solutions.  They provide a wide range of lighting products, as well as light fittings and lamp disposal services, and are committed to offering energy efficient solutions to meet a wide range of home and business lighting needs.