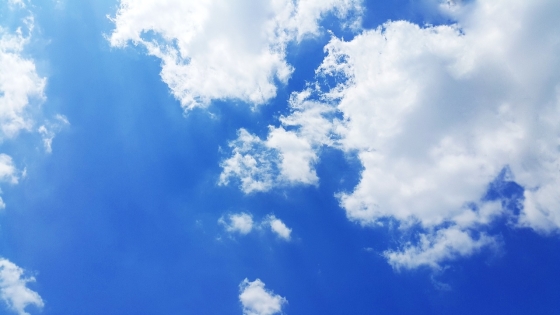 Though the weather may be saying otherwise, Britain is now approaching summer, with this year's Summer Solstice happening on June 20th. Summer is a great time to cut right down on energy bills, with long days meaning that light bulbs need only be used very late at night, and warmer weather wiping out the need for central heating. Using energy-saving light bulbs is a great way to ensure that, for the small amount of time the lights are needed through the summer, there is barely any energy consumed. BLT Direct's extensive selection of lighting solutions includes the very latest in energy-saving technology, helping to reduce those energy bills for the summer quarter and save plenty of money.
One of the biggest myths related to switching to energy-saving lighting methods is that all existing light fixtures must be completely changed. BLT Direct's range of Energy Saving GLS Bulbs all come with traditional Edison Screw Caps or Bayonet Caps, which are compatible with the vast majority of fittings already installed in homes and businesses. Using one of these standard 11-wat GLS bulbs will see a 70% reduction in the wasteful heat output that has been synonymous with the standard incandescent bulbs which came before. Energy consumption overall is reduced by 80%, and the estimated electricity savings over the life span of the bulbs is well in excess of £45.00. Prices start at just £1.49 from BLT Direct.
Dimmable Energy Saving Light Bulbs are also a great way to save money on energy bills over the summer. Using a dimmable bulb can see the end of that dilemma of when to switch on the lights as the sun starts to go down later in the evening. Like the GLS bulbs, these dimmable alternatives need no additional wiring and are compatible with existing incandescent dimmers. The new LED Dimmable GLS 6-Watt bulb fits a vast array of current fixtures and, based on 7 hours of usage per day, this bulb can last for an astounding 25 years. Over the course of this considerable life span, customers can save around £194.20 in average electricity bills – a sound investment considering that these bulbs are available to purchase for just £14.99.
Probably one of the most popular energy-saving lighting solutions is the Energy Saving GU10 Light Bulb, which is generally thought of as a direct alternative to the halogen bulbs which consume so much energy whilst giving off comparatively little light. The newest technology ensures that these bulbs are highly luminous, and with energy savings of up to 80% and a wide range of colours and wattages on the market, there is a GU10 bulb for every purpose. At just £3.99 per bulb, or £34.99 for a box of ten, it would be wise to stock up now – prices of these bulbs are set to soar once their incandescent predecessors are fully phased out.
To find out more and order online, visit Our Website
About BLT Direct:  BLT Direct are an online supplier of lighting solutions.  They provide a wide range of lighting products, as well as light fittings and lamp disposal services, and are committed to offering energy efficient solutions to meet a wide range of home and business lighting needs.