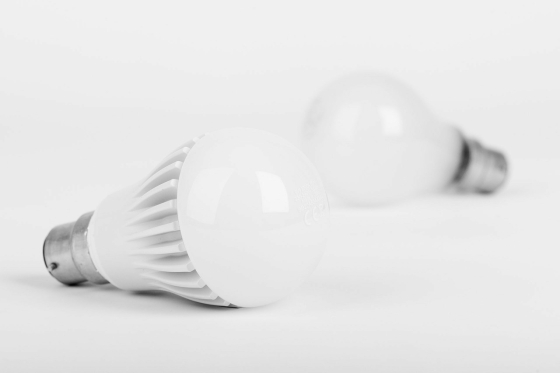 New figures revealed show that the country\s biggest supermarket chains are leading the pack when it comes to energy-efficiency and carbon-cutting, as Britain battles to cut greenhouse gases. Mammoth names like Tesco and Asda are showing other industries how it\s done when it comes to saving energy and the environment, beating off businesses like Bradford & Bingley and United Business Media to become the top performers named by the Environment Agency this week.
The rush to reduce energy emissions commenced when Britain targeted a 34% reduction of greenhouse gases by 2020. With six years still to go, Britain are more than halfway there, and with brands like Tesco leading the way, the country could even meet its highly ambitious target of 80% reductions by 2050.
Steven Ellwood, Managing Director of BLT Direct, which sells highly efficient LED light bulbs to homes and businesses across the country, says, It's great news that some of the country's most prevalent brand names are doing their bit to cut energy emissions - the number of Tesco and Asda stores around the country reaches into the thousands, and it's wonderful to hear of the energy savings they're making in each of these retail outlets. As providers of energy-saving lighting solutions, we are committed to helping people reduce their energy bills and protect the environment as much as possible, and we're sure that the UK will hit its targets for reduction well before the deadline.
Tesco is the third-largest retailer in the world, and has promised to reduce its CO2 emissions by a huge 50% come 2020. On average, Tesco stores built after 2006 have had their emissions reduced by 33.4% already, with older stores hot on their tails. Asda has reported a reduction of 10% in CO2 emissions since 2007, with more work to be done in their much larger stores. The two supermarkets have also formed carbon-friendly relationships with other businesses, encouraging their suppliers to install LED lighting, heat recovery solutions and highly efficient refrigeration systems.
It\s fantastic news for those who favour greener energy solutions, but it also makes great business sense. The so-called green economy is already responsible for 33% of Britain\s GDP growth, and the executive of the Committee on Climate Change has said that there is strong business support of the low-carbon economy. Reducing energy bills also means improved profit margins, not just for big brand names, but for all businesses across the country.
Mr Ellwood adds, "It's important for all businesses to act now and see the results of energy efficiency. Tesco and Asda are leading the way, but SMEs and local businesses can also do their bit - not only will they be helping the environment, they\ll also see the changes to their bottom line as they experience fantastic energy savings. A quick switch to an LED lighting solution across their business could end up saving thousands.
To explore BLT Direct's full range of lighting solutions, visit the BLT Direct website
About BLT Direct: BLT Direct are an online supplier of lighting solutions. They provide a wide range of lighting products, as well as light fittings and lamp disposal services, and are committed to offering energy efficient solutions to meet a wide range of home and business lighting needs.