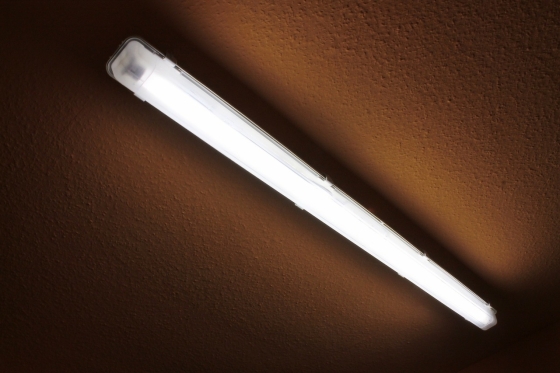 The lighting experts at BLT Direct are encouraging all those in charge of a factory, office, school, hospital or other busy building to plan for the future and install a set of low-energy LED fluorescent tubes in communal areas. The long-lasting, energy-efficient alternatives to the traditional tube lamps are becoming hugely outdated, especially with the market flooded with alternatives that will save money and help minimise damage to the environment - BLT Direct are speaking out to urge all building managers to make the switch now and reap the rewards as soon as possible.
Fluorescent light sources are highly versatile, and are well known for their use in high-traffic areas like hospital corridors, office reception areas and school canteens. They provide even, balanced light over a wide area, illuminating the areas that are most often used - but with many buildings still utilising older models, there is real scope for savings if they make the switch to LED fluorescent tubes soon.
Steven Ellwood, Managing Director of BLT Direct, says, Fluorescent lamps are incredibly popular, and for good reason. They're a fantastic lighting solution in many busy buildings - but a huge number of building managers are missing the boat when it comes to energy savings. By switching to LED versions of the existing lamps, they have the potential to make vast savings on their energy bills, as well as doing their bit to reduce the carbon footprint of the school, hospital, office or factory.
He adds, At BLT Direct we'd like to encourage as many people as possible to make the switch to energy-saving lighting alternatives. The tubes provide the same high standard of performance and are available in all of the different colour temperatures, wattages and sizes that owners of fluorescent tubes will be accustomed to - it's just a matter of making the switch to LEDs and watching the savings mount up.
The LED fluorescent tubes provide instant start, flicker-free light that is ideal for use in all sorts of applications, whether it's a school classroom or a factory floor. The wattage is much reduced, meaning energy savings of up to 70% - indeed, one 9-watt LED tube lamp (which is the alternative to an 18-watt standard fluorescent lamp) can end up saving the owner around £43.20 over the course of its life span. Multiply that by ten, or one hundred, or five hundred, depending on how many lights there are in the building, and the potential savings are astronomical.
The lights available from BLT Direct are also direct replacements, which means there is no need to install new fixtures or fittings. The energy-saving alternatives simply slot right into the fixture where their predecessor sat, providing extremely high-quality