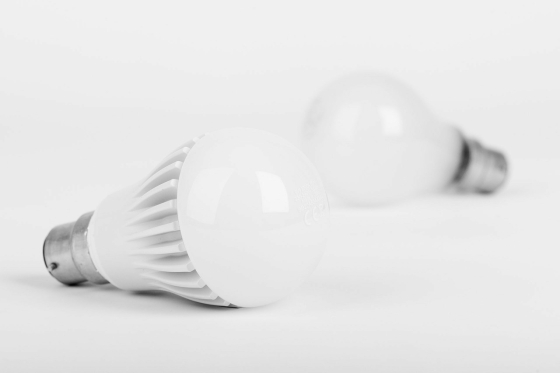 The world is developing an increasing environmentally aware conscience, slashing energy consumption is at the top of the priority list. Leading UK lighting retailer BLT Direct is urging the UK to make the switch to LED bulbs as part of this push, and has set out a list of 10 reasons why every Brit should get on-board the LED lighting bandwagon.
To fast-track the nationwide switch to LED lighting solutions BLT Direct has rolled out a series of price reductions across the range. It's also refreshed the inventory of available products to offer customers even more choice when it comes to joining the LED revolution.
"LED has been rapidly gaining popularity over the past few years, with the technology offering a plethora of benefits. We're helping the UK make the switch to a more efficient and eco-friendly future with our huge range of LED bulbs at competitive prices. To get Brits inspired we've come up with the top 10 reasons why LED is the lighting solution of the future," says Steven Ellwood, Managing Director of BLT Direct said.
For cash conscious consumers, making the move to LED lighting solutions is a guaranteed way to reign in the budget. The energy efficient bulbs offer the potential to slash electricity spends by up to 80%. When it comes to minimising landfill and easing the demand on materials, LED bulbs are a savvy choice. They boast impressive lifespans of over 30,000 hours which minimises the need for regular replacements.
As far as eco-friendly credentials go, LED lights are superlative high performers, with the US Department of Energy stating, "Widespread use of LED lighting has the greatest potential impact on energy savings in the United States. By 2027, widespread use of LEDs could save about 348 terawatt hours (compared to no LED use) of electricity: This is the equivalent annual electrical output of 44 large electric power plants (1000 megawatts each), and a total savings of more than $30 billion at today's electricity prices."
With no UV emissions, LED bulbs are a safe and healthy choice for any space. The bulbs also contain zero mercury content which eliminates the risk of poisoning from mercury vapour and mercury-containing phosphor powder during the smashed bulbs clean-up process. As LED bulbs don't get excessively hot they're a far safer option than their counterparts. The lack of extreme heat minimises the risk of fire and injury from touching scorching bulbs.
With most LED bulbs available in dimmable versions they're a great choice for customers in search of mood and ambience. At BLT Direct LED bulbs are available in a variety of colour tones, including warm, cool and daylight versions. This gives customers complete control over creating their desired illumination effect.
Focused directional lighting solutions are also available. These models are a fantastic choice for commercial retailers wanting to shine the spotlight on certain products, or for home owners wanting to create feature points in their homes.
BLT Top 10 Reasons to Switch to LED
Save money
Longer life
Energy savings
No UV emissions
No mercury content
Dimmable versions available
No energy wasted as heat
Instant start
Choose from warm, cool or daylight versions
Focused directional light