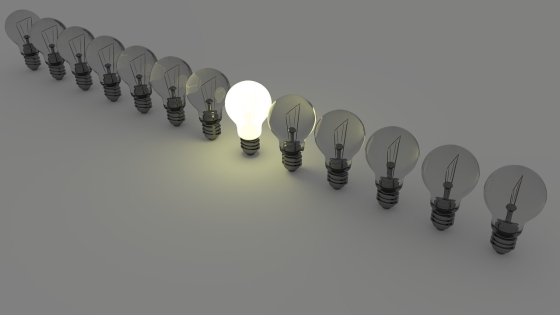 A ban on manufacturing and import has proven no match for the humble incandescent light bulb. Having clocked up more than one hundred year's of loyal service, the traditional bulb was outlawed in 2009 when 100w bulbs were banned, with 75 w light bulb manufacture and import banned in 2010. Despite these restrictions, the incandescent light bulb is enjoying something of a renaissance as home owners prove slow to warm to the environmental and long term cost benefits of energy saving light bulbs.
BLT Direct supply both types of light bulb and have seen little decline in popularity or demand for the traditional bulb. A spokesman for the firm said, "Although the energy saving light bulb is popular, it hasn't yet totally superseded its incandescent predecessor. We still pack orders for traditional bulbs. We can also see from our web site statistics that a lot of visitors specifically search for a traditional light bulb rather than an energy saving option when they come through to our site. This shows that it really isn't seeing much of a loss of popularity."
It is thought that some home owners have been slow to switch on to the benefits of energy saving models as they believe the light will be dimmer and the bulb more bulky. However, energy saving lightbulbs have progressed significantly since the first prototype models were distributed by energy firms years ago and the new generation of bulbs are just as bright as the incandescent alternative and have roughly the same appearance.
As well as being kinder to the environment, energy saving light bulbs can contribute towards significant savings on energy bills. To find out more and order online, visit https://www.bltdirect.com
About BLT Direct: BLT Direct are an online supplier of lighting solutions.  They provide a wide range of lighting products, as well as light fittings and lamp disposal services, and are committed to offering energy efficient solutions to meet a wide range of home and business lighting needs.