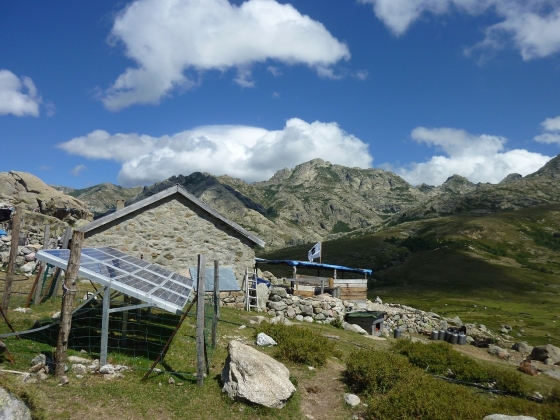 If you were in any doubt as to the effectiveness of energy saving light bulbs, a visit to Portsmouth may be in order. A local council there has stepped up its campaign to increase awareness of the benefits of energy saving light bulbs and other energy saving methods with a unique project now open for visitors.
Portsmouth City Council have retrofitted an early 20th century property, transforming the old, energy hungry building into an oasis of eco-chic living. In what is thought to be the first of its kind, the Southsea council house has been renovated for complete energy efficiency with a team of builders tasked with making the old house a modern, eco-friendly family home.
Using energy saving light bulbs as a starting point, the house is a lesson in saving money on energy bills with energy efficient lighting, heating controls, low flow taps, dry lining and an energy efficient boiler just a few of the systems installed. Dubbed the 'eco-terrace' the house will throw open its doors to visitors throughout April. The once dilapidated house will then be given to a local family to enjoy. It is estimated that the measures will help the new residents to save around £400 on annual energy bills compared with neighbours. To prove the effectiveness of the sustainable measures put in place, residents on the street will show their own energy bills for comparison.
While renovating your house from top to bottom to create a chic, sustainable home is probably a bit out of budget, adapting some of the measures used by Portsmouth City Council is a great place to start. Even the simple act of removing old light bulbs and replacing them with energy saving bulbs such as the GU10 can knock pounds of your electricity bill. And with the savings you'll make from energy efficient lighting, you can start to save up for other bill busting measures.
Energy saving lighting doesn't have to be restricted to the interior of your home – you can ramp up savings and reduce your carbon footprint by searching for energy saving garden lighting as well.
To browse a full range of energy saving light bulbs, learn more about energy savings and to buy online, visit Our Website
About BLT Direct:  BLT Direct are an online supplier of lighting solutions.  They provide a wide range of lighting products, as well as light fittings and lamp disposal services, and are committed to offering energy efficient solutions to meet a wide range of home and business lighting needs.