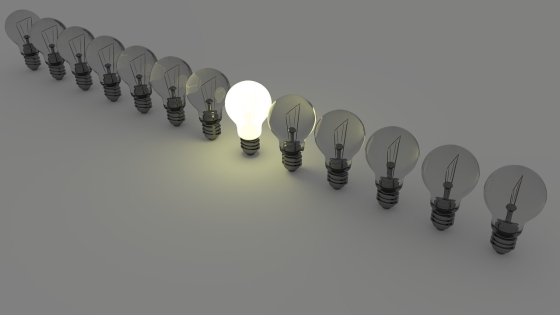 As we prepare for an energy efficient future, the demise of the incandescent light bulb is nigh. With just a year before the UK bans incandescent light bulbs for good, traditional light bulbs are being replaced by energy efficient alternatives, faster than you can say, Copenhagen. Already, 100-watt bulbs and frosted or pearled bulbs have been taken off the shelves. Next in line to vanish will be the 75 watt and 60 watt bulbs, followed by a ban on all remaining incandescent bulbs in September 2012.
BLT Direct is a passionate advocate of energy saving light bulbs and is reminding homeowners to act now to avoid being left in the dark as old style bulb supplies diminish. Many old style bulbs can be directly replaced with low energy and LED light bulb alternatives. The firm has developed a handy replacement guide available online, showing which new energy efficient bulb is most suited to replace old style incandescent lamps and fittings.
With many nations reaffirming their commitment to reducing their carbon footprint following Decembers Copenhagen Climate Change summit, the UK is already well on its way with the planned ban on incandescent lightbulbs. The deadline for sale of the old style light bulbs and phasing out of some styles this year means homeowners will need to start replacing their bulbs ahead of the 2012 deadline.
BLT Direct is one of the webs largest stockists of energy saving bulbs and low energy LED light bulbs and has a huge range of low energy, energy efficient and daylight energy saving light bulbs in various styles. Its GU10 lamp is a popular alternative to incandescent bulbs and one of the firms best selling energy saving bulbs. Its a great choice for anyone making the switch from incandescent to energy saving as its huge range of suitable applications includes shop displays, kitchens, bathrooms, showrooms, reception areas, conference rooms, corridors, offices, hotels, restaurants and lounges. With an average life of between 8000 hours and 15000 hours (depending on the lamp) and a 80% saving on running costs, they are extremely energy efficient.
Visit BLT Direct for more information on choosing energy efficient lighting for your home or workplace. You can also follow them on Twitter
BLT Direct are an online supplier of lighting solutions. They provide a wide range of lighting products, as well as light fittings and lamp disposal services, and are committed to offering energy efficient solutions to meet a wide range of home and business lighting needs.