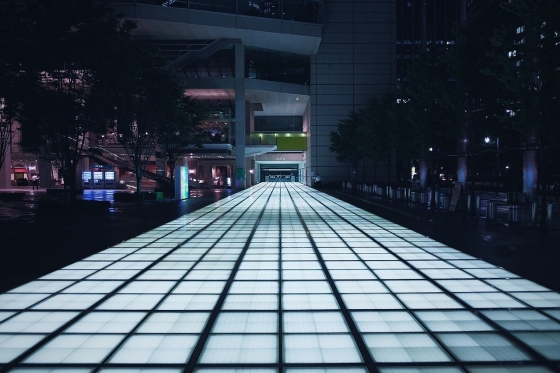 As one of the UK's leading providers of lighting solutions, BLT Direct supply all of the traditional and expected light bulbs, fixtures and fittings that are expected – but it's their collection of less conventional lighting options that really set them apart from the crowd. Their wide range of ground lights for use in swimming pools, on driveways and even dancefloors is one of the most comprehensive collections anywhere online, and its these types of niche lighting that have seen BLT Direct develop their strong reputation for diversity and quality.
With a complete range of drive-over and walk-over ground lights to choose from, customers have no need to look elsewhere for any of their ground lighting needs. Whether illuminating a garden or pathway, or creating a psychedelic dancefloor that changes colours with the mood, BLT Direct have scoured the world's leading lighting brands to compile a range that meets every demand.
Steven Ellwood, Managing Director of BLT Direct, says, "We're renowned for providing lighting options for a myriad of applications, and ground lighting is just one of the many areas that we specialise in. Ground lights are used by both domestic and commercial clients to illuminate outdoor areas underfoot – so whether the venue is a majestic wedding venue trying to create some atmospheric lighting for outdoor photoshoots, or simply a domestic resident trying to illuminate their driveway to minimise the chance of accidents, we've got it covered."
The drive-over and walk-over lights are provided by lighting giant Aurora, famous for the quality and cost-effective nature of all products. The fantastic underfoot lights are rated at IP67 ensuring total protection from all dust and water, and the high 304 grade stainless steel of the exterior is corrosion resistant – these little lights are all but bulletproof! The CREE LED light bulbs within last around 30,000 hours, offering real bang for your buck, as well as exceptional energy savings across the board.
BLT Direct also have a selection of premium LED ground lights which are IP68 rated, meaning they are totally protected against dust and against long periods of immersion under pressure. This makes them ideal for a number of varied functions – they're perfect for illuminating plants or statues in an outdoor space, and they're just as well suited to creating the perfect spa bath or ambient swimming pool. Available in a number of different colours so customers can choose the mood of their choice, these lights are a no-brainer when it comes to quality and energy-efficiency.