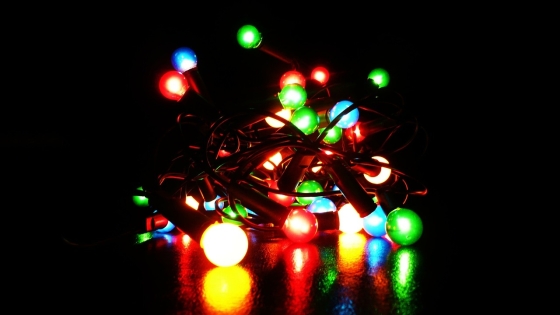 Who said Christmas Lights were just for Christmas? The range from lighting experts, BLT Direct, can be used all year round on special occasions such as birthday parties and house parties.
There is nothing better than sparkling, twinkling Christmas Lights put up at your childs birthday party or to decorate your garden for a barbecue in time for the summer. The Straight Christmas Fairy Lights are perfect for these occasions as they are available in a choice of colours and are extremely versatile with a range of sizes available.
You can buy Blue, White, Multi Colour and Clear Straight Christmas Lights from the firm that specialises in light bulbs. You can get 100, 200 and 300 LED versions with five or eight metre lead wires. When they are lit, they are ten, 15 or 21.5 metres in length and can be used indoors or outdoors. If using outdoors, they company recommend they by plugged into a weather proof location, should the heavens decide to open up!
The range of lights use LED technology, which means they are energy efficient, eco-friendly and have a long life span so you can keep re-using them for a long time to come. Tinsel Christmas Tree lights from BLT Direct are also extremely popular; and not just for Christmas trees! They make a great decorative piece for the garden along with the straight Christmas lights and come in a choice of colours such as Red, Gold, Green and Silver. They feature an always on light and come with a low voltage transformer so you can do your bit to help the environment.
For more information, or to buy some of these fantastically versatile Christmas Lights for your home in time for the summer barbecue and house party season, please visit Our Website
About BLT Direct:  BLT Direct are an online supplier of lighting solutions.  They provide a wide range of lighting products, as well as light fittings and lamp disposal services, and are committed to offering energy efficient solutions to meet a wide range of home and business lighting needs.