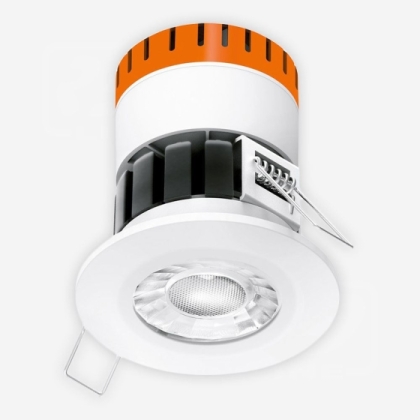 BLT Direct, one of the UK\s premier providers of lighting solutions for homes and businesses, have expanded their extensive range of energy-saving light bulbs, offering consumers more choice than ever when it comes to choosing how they illuminate their homes. The expansion of the coveted Aurora range targets four areas of lighting; power, control, lamps and luminaires, and has become a leading global manufacturer of superior lighting solutions that will dramatically cut energy usage and reduce emissions.
Steven Ellwood, Managing Director of BLT Direct, says, \We are thrilled that the Aurora range is now available for sale on our site; this leading global brand name is a true reflection of the quality that we at BLT Direct are always striving to offer our customers. The range is comprehensive and thorough, with everything from downlighters and LED strips to outdoor lights and flat panels. There are a complete range of wattages, caps and bases for each different type of bulb, giving consumers plenty of choice, and total control over what types of fittings go into their home or business.
The full Aurora product range includes lighting, power transformers, lighting controls and lighting accessories; everything a domestic or commercial customer would ever need to light their home or their place of work. On the BLT website, the categories are clearly labelled and categorised according to lamp type and application, so specific products are easy to find, and it is very simple to narrow down the selection to find the perfect bulb or lamp. Whether a business is searching for a bulk purchase of basic light bulbs that will illuminate a commercial space, or whether a homeowner searching for a special lamp that will provide a beautiful feature in a living space, the range is easy to browse and even easier to buy.
Aurora are specialists in LED light Bulbs, which means they take energy-efficiency seriously. Their high-precision, long-lasting light sources are represented in each and every category throughout the range, ensuring that there are always low-energy solutions and alternatives to conventional bulbs. Consumers can switch to the Aurora LED lighting range safe in the knowledge that, though the initial outlay might be considered an investment, the savings they will make on their energy bills will pay them back many times over.
Steven Ellwood adds, \We are always seeking to add to our range of lighting solutions in order to give our customers the broadest choice and ensure that we remain the number one destination for those searching for an illumination fix. The expansion of our Aurora range is another indication that we are a premier retailer of light bulbs, with a selection so comprehensive and wide-ranging that we can cater for any home or business in the UK.
To find out more about the Aurora range of energy-saving light bulbs, visit www.bltdirect.com/aurora-lighting.