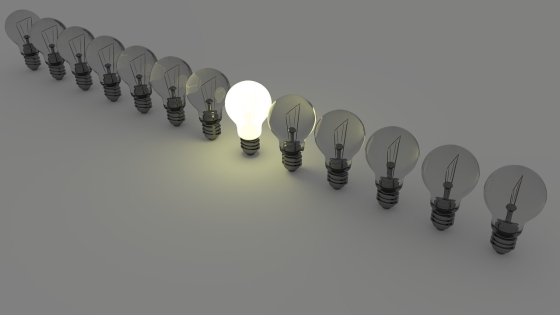 With experts predicting that the market for LED light bulbs will grow twelve-fold in just ten years, and the revelation that 90% of British households now buy CFLs regularly, it\s safe to say that consumers are more alert to the need to switch to high-quality, energy-saving light bulbs as soon as possible. BLT Direct is one of the UK\s leading providers of all types of light bulbs, for both commercial and domestic applications, and their range of branded light bulbs offer consumers the very best of the best to ensure their lighting needs are met.
The light bulb market is undeniably becoming more competitive, and BLT Direct aim to ensure that their clients have access to all of the top brands, to choose the product that best fits their needs from a selection of hundreds of different bulbs. With a \who\s who\ of the most popular light bulb brands featuring on the website, as well as a number of niche companies supplying more commercial products that remain essential to a select few, the site offers one of the most comprehensive selections of light bulbs on the web.
Steven Ellwood, Managing Director of BLT Direct, says, \We always strive to offer our clients the largest range of products we can - in recent months we have struck deals with some of the biggest light bulb brands in the world, such as popular light bulb providers Aurora Lighting, and energy giants Duracell, and we will continue to seek out high-quality products to provide to our clients.</span>
He adds, \The market is more competitive than ever, but quality will always shine through. It is the BLT way to ensure that we give our clients access to that high quality that will illuminate their homes and businesses, and provide them with cost-efficient savings on their energy bills.</span>
Aurora Lighting and Duracell are just two of the brands that have customers flocking to the site. World-famous GE Lighting bulbs are also available, as well as Prolite, Philips, Osman and Megaman bulbs of different shapes, sizes, wattages, base and colour. Customers are given access to more than 10,000 different bulbs on the BLT Direct website, and if they need any help choosing from the vast array of choices, an expert team of light bulb aficionados is on hand to ensure that they make the right decision.
Whether attempting to renovate a home with attractive new lighting solutions, or kitting out a business premises with all the necessary commercial lighting, there is a lighting solution in BLT Direct\s comprehensive range to meet every client\s needs, both commercial and domestic.
To find out more about the range of energy-saving light bulbs available, visit the BLT Direct website