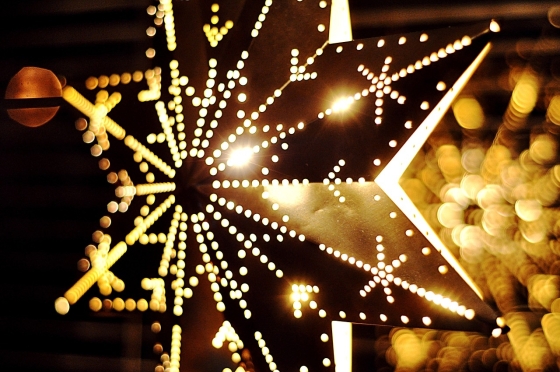 With Christmas around the corner, BLT Direct, the leading online providers of energy saving light bulbs, low energy light bulbs and light fittings, is offering a range of Christmas lights, to help brighten up your celebrations this December.
The firms range of Christmas lights are available in a range of different styles, all of which feature LED light bulbs.
For example, BLT Direct offer straight Christmas fairy lights, which can be used either indoors or outdoors. Available in 100, 200 and 300 LED versions with 5m and 8m lead wires, these energy-efficient Christmas lights will help you 'do your bit for the environment, while also keeping costs down.
In fact, according to Friends of the Earth, swapping ordinary light bulbs you might be using as part of your Christmas decorations last up to twelve times longer. The organisation also suggests that if every UK household replaced one ordinary lightbulb with an energy saving lightbulb, the UK could save over £80 million every year.
A spokesperson from the firm, which offers a range of light bulbs and energy efficient light bulbs, said, Christmas is one of our busiest times. In the age of energy efficiency and green-friendly, it is hardly surprising, as those preparing to celebrate with Christmas lights also want to ensure they do not have a detrimental impact on the environment. Given the current economic climate, many also realise that LED light bulbs help them save money, which many will, no doubt, spend as part of their Christmas shopping.
So whether you are looking for energy-efficient Christmas fairy lights, Christmas snowflake lights or solar Christmas light sets, BLT Direct has the answer. You can visit the website: https://www.bltdirect.com, which features a large variety of energy saving light bulbs from BLT Direct. The firm can also be followed on Twitter: http://www.twitter.com/bltdirect.
About BLT Direct: BLT Direct are an online supplier of lighting solutions. They provide a wide range of lighting products, as well as light fittings and lamp disposal services, and are committed to offering energy efficient solutions to meet a wide range of home and business lighting needs.