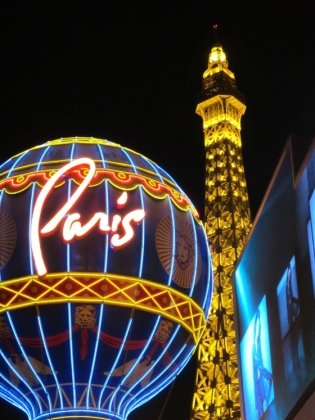 A new LED bulb revealed this month has demonstrated just how developed lighting technology has become, consuming just 27 watts in order to give off the same amount of light as a traditional 100-watt incandescent bulb. The new invention, unveiled at the Light Fair industry conference in Las Vegas, also uses innovative cooling technology within the lamp, which has helped to break the heat barrier which stood in the way of 1,500-lumen brightness in LED lights. The bulbs can give off light in all directions and are thought to be one of the biggest breakthroughs in LED lighting for many years. This bulb will give off 1,600 lumens and a colour temperature of 3,000 Kelvin, whilst also being able to last for 23 years at 3 hours usage per day.
These more recent developments have seen a rise in the popularity of using LED bulbs and lamps in domestic situations around the home, rather than in specialist uses such as spotlights and decorative lighting. Production of incandescent light bulbs is being halted and LED bulbs are truly taking their place on the market with their energy-saving credentials and high illumination levels. BLT Direct is a specialist supplier of light bulbs for both domestic and commercial purposes, and boasts a fantastic range of LED lights which will brighten the home whilst saving both money and energy.
The GU10 range of light bulbs is already considered to be one of the best alternatives to the traditional halogen bulbs, which consume high levels of energy whilst providing comparatively little light. The LED GU10 5-Watt Warm White Bulb not only eliminates the wasteful heat energy which halogen bulbs were famed for, but also has a lifespan of up to 30,000 hours. The cosy and inviting 'warm white' temperature is perfect for providing welcoming illumination into a living area, and the potential energy savings make these bulbs a worthwhile purchase; based on standard electricity prices, the LED GU10 bulbs are predicted to save around £162.00 in bills over their considerable lifespan. At just £12.99 from BLT Direct, savings of more than ten times the initial cost are achievable.
BLT Direct also has a selection of LED capsule lamps, which are ideal for down lighting, accent lighting and desk lighting. Their LED G4 Capsule Lamps combine the practicality of a compact bulb with a choice of popular bases, with the high illumination levels associated with the developed technology of the LED lamp. The warm white and daylight shades are familiar enough to make the transition from halogen to high lumens simple and easy to integrate within a home environment, and at just £5.99 for one of these high-powered LEDs, the home can have classic feature accents and cupboard lights for less.
To find out more and order online, visit Our Wesbite
About BLT Direct:  BLT Direct are an online supplier of lighting solutions.  They provide a wide range of lighting products, as well as light fittings and lamp disposal services, and are committed to offering energy efficient solutions to meet a wide range of home and business lighting needs.