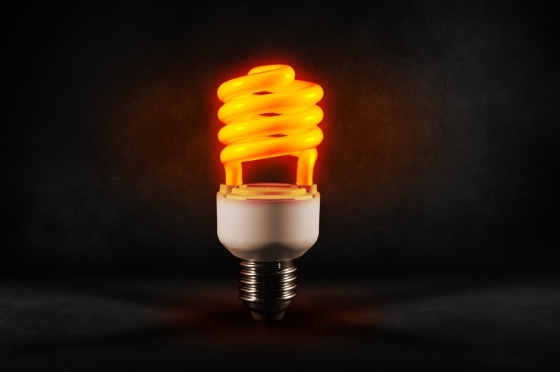 Light Up Your Life And Help Save Energy!
The UK's leading supplier of light bulbs is urging Briton's households to help save energy by switching to energy efficient light bulbs. "Energy saving bulbs burn just as brightly but use up to 80% less electricity than a traditional bulb," says a spokesperson for BLT Direct.
"Traditional bulbs waste a lot of energy by producing heat rather than light. An energy saving bulb works much more efficiently, meaning there is less of an impact on the environment."
Lighter and Brighter
Even installing a single energy saving bulb in a typical household is a step towards a lighter, brighter future for the planet. With just one change, the CO2 emissions saved would be enough to fill two million double decker buses. That's the equivalent of enough energy to power every single street light in the United Kingdom for one whole year. Or a saving of around £10 on the annual electricity bill.
Light pollution caused by inefficient bulbs and leaving bulbs on in empty rooms both make a significant dent in the earth's natural resources. Carbon dioxide emissions caused by power stations producing energy to run the bulbs contributes to a myriad environmental problems.
Small Steps
You may think that one light bulb won't make much difference but if everyone made this small change, then we would see a big result. Energy saving bulbs offer just as much if not more choice than the traditional range of bulbs and lights and adapters can be bought for older appliances."
BLT Direct offers a complete range of low energy, energy efficient and energy saving light bulbs in a variety of styles. Up to four times more efficient and lasting ten times as long as traditional bulbs, the energy-friendly range makes innovative use of modern technology to reduce overall electricity costs and consumption.
Go online to see a range of offers from brands including GE, Osram, Pro Lite, Philips, Impact, Sylvania and Omicron: www.bltdirect.com BLT (Bulbs, Lamps and Tubes) Direct makes light work of buying light bulbs online in the UK and Europe.
They specialise in supplying lamps, light bulbs and fluorescent tubes. Brands include Osram, GE, Sylvania, Omicron, Pro lite, Crompton, Ushio and Philips.