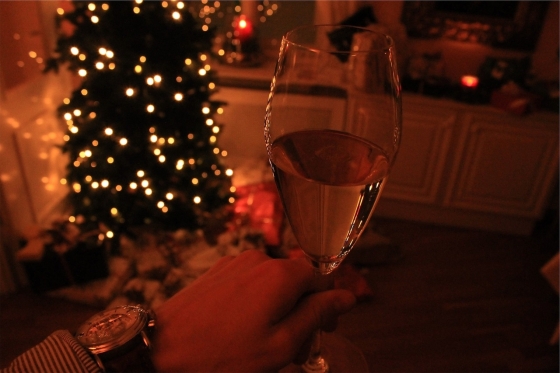 Now that September is in full-swing, many towns and cities across the UK will undoubtedly turn their attentions to Christmas festivities and the famous Christmas lights switch-on. The annual events, usually hosted by pop stars, TV stars and other celebrities, generally attract crowds of thousands and every city wants their Christmas lights display to be the most impressive – which is why preparations have to start so early!
In a similar way to High Streets across the country, many people like to decorate their house for Christmas, and everybody wants their lights to look the most spectacular on their street. The most prepared will start putting their lights up in October or November, and will most likely already know exactly what their display will look like. Once that first light-up Santa appears on a lawn, the floodgates will open. Why not get ahead of the crowd and start planning your seasonal display now?
From the traditional coloured fairy lights to the latest energy-saving bulbs, BLT Direct, an online supplier of light solutions, is home to all your Christmas light display needs. With fantastic ranges of both indoor and outdoor Christmas lights, BLT Direct aims to make your house stand out from the crowd this Winter. Conventional Straight Christmas Lights start at just £7.90 for 40 bulbs of the LED variety, which use around a tenth of the energy of filament bulbs, and provide a brighter light. Safe to use outdoors as well as inside, string these lights up around your garden or create a pattern in your window to let Santa know youre home and impress your neighbours and guests.
For the eco-conscious among us, trying to reduce our carbon footprint, BLT Direct sells Solar Christmas Lights for excellent prices. 100 LED lights with a solar kit costs just £19.99 and is 9.9 metres in length. The kit will save on your electricity bills throughout the entire festive season, leaving you free to treat yourself to an extra present come Christmas Eve.
BLT Direct knows that having the best display is all in the detail, and that the light show has to continue indoors. The very traditional Candle Bridge Arch Lights provide a warm and cosy feeling for your home during the cold festive period. Place them in the window, on a dinner table or on a mantlepiece to add style and simplicity to your Christmas decorations.
Undoubtedly some people will stop at nothing to have the best display, not just on their street, but in the country. To achieve some truly dramatic illumination, try BLT Directs Coloured LED Flood Lights, available in a whole assortment of different colours. The lights cost just £44.99, a saving of 36% on their recommended retail price of £69.99. For basic radiance try the warm white lights, or to create an even more seasonal atmosphere, why not try both red and green? The flood lights are available separately, or as a colour changing light for the same price.
To find out more and order online, visit Our Website
About BLT Direct:  BLT Direct are an online supplier of lighting solutions.  They provide a wide range of lighting products, as well as light fittings and lamp disposal services, and are committed to offering energy efficient solutions to meet a wide range of home and business lighting needs.