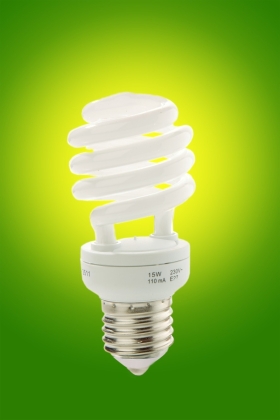 Transport for London is paying anything from £100 to £1000 to change a lightbulb, each time one of their four million London Underground bulbs needs swapping. These figures, revealed by energy consultancy, Active Energy earlier this month shed light on just how much money is wasted by big businesses. An estimated £12 of the total cost is for the light bulb itself, with the rest of the bill being made up of logistics requirements such as site preparation and health and safety checks. In total, it is though that £400 million - £4 billion pounds per year is spent on the changing of light bulbs by the transport network.
These figures highlight just how easy it is to let energy costs escalate, confirms BLT Direct, suppliers of great value energy saving lightbulbs and lamps. The online retailer stocks a huge range of energy saving bulbs such as GU10 and LED light bulbs, all of which cost considerably less than the amounts being spent by Transport for London.
Suitable for use in the home and workplace, the BLT Direct website contains a handy wattage estimator, which helps those making the change from old style incandescent bulbs to an energy friendly alternative pick the correct product for existing fittings and fixtures.
A web site section dedicated to energy saving lighting also contains helpful hints about saving money on energy bills. It gives energy saving comparisons and a library of information about lighting, light bulbs and light fittings.
The site also makes it easy for businesses and homes to keep energy saving lightbulb costs down with a choice of brand name bulbs and special offers. The Energy Saving GU10 7 Watt (Daylight - 6500K) bulb is just one example, priced at £4.99 (reduced from £9.99). Other reductions include the Energy Saving Mini 9 watt PLEQ Lamp BC, reduced from £6.90 to £4.26.
To browse the entire range and buy online, visit Our Website