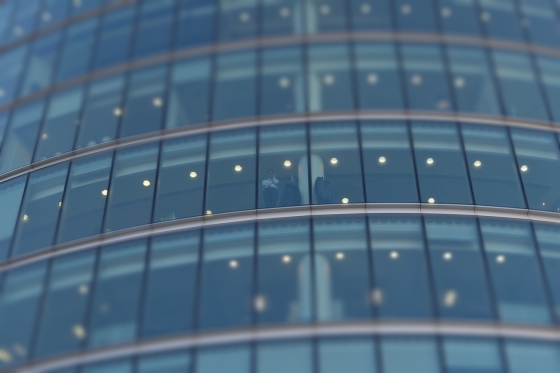 In any modern business, the need to cut costs and operate at a much more streamlined level takes precedence. Many firms will have seen core services outsourced to save cash and changes made to processes and procedures that are not time efficient or economically sustainable.
However large or small your business is, you may think you have very little in common with car manufacturer Ford. But, you may have been missing a trick when it comes to cutting down on excess spend despite your best money saving efforts and this is something you do have in common with the brand.
Despite being one of the most recognisable car manufacturers in the world with operations crossing international boundaries and some of the brightest business minds on the planet at the helm, Ford has only just switched on to the cost saving benefits of energy saving light bulbs. The car maker has just started a project to switch existing light bulbs and light fixtures at a number of office buildings, test facilities, a test warehouse and a vehicle proving ground for more energy friendly alternatives.
Ford estimate that switching to energy saving light bulbs in a number of locations will allow them to reduce their annual carbon emissions by 11,000 metric tonnes and save more than $1 million per year. Many businesses in the UK are able to replicate these savings on a smaller scale simply by making the switch to an energy saving light bulb such as the GU10 or LED light bulbs in the place of older style lighting.
As light bulbs tend to be hidden away, it is easy to forget them when looking for ways to save money and streamline business efficiency. However, the longer life span and lower energy consumption of the modern energy saving bulb makes the task of replacing bulbs a worthwhile one. BLT Direct stock energy saving versions of most old style light bulbs with more efficient and earth friendly lighting for a huge range of applications. To browse and to buy online, visit Our Website
About BLT Direct:  BLT Direct are an online supplier of lighting solutions.  They provide a wide range of lighting products, as well as light fittings and lamp disposal services, and are committed to offering energy efficient solutions to meet a wide range of home and business lighting needs.