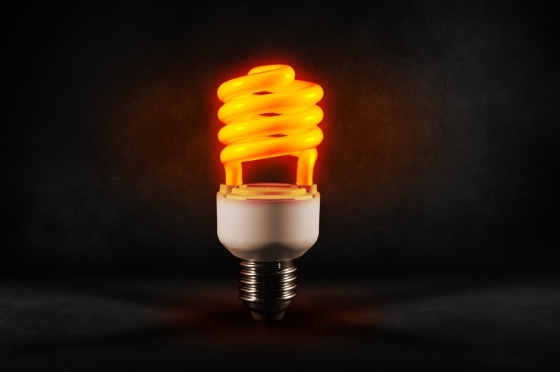 Energy-saving has fast become the new craze, and thousands of households up and down the country are looking for ways in which to counteract the rising energy bills and rate of inflation. LED light bulbs and other energy-efficient alternatives are a fantastic way to prevent electricity bills from soaring, and their high rate of luminosity and much-improved lifespan compared to the traditional light bulb makes them a great investment. BLT Direct is one of the UK's foremost suppliers of lighting solutions for both commercial and domestic purposes, and their selection of LED light bulbs can be used in every room of the house to save both energy and money. Here is how their fantastic range can be best utilised:
Lounge
The Energy Saving GLS Light Bulbs are intended as a direct replacement for the popular GLS light bulbs which are prevalent in many lounges and living rooms all over the UK. Their bases, either an Edison Screw or a Bayonet Cap will fit the vast majority of existing overhead fittings, and with a range of colour temperatures to choose from, including warm white and daylight, it's possible to create any sort of ambience in a living space, whilst saving money and promoting 'green' living.
Bedroom
Bright light is something which is not always pleasant in the bedroom, where people go to rest tired eyes and relax. BLT's range of Dimmable Energy Saving Light Bulbs are intended for use with a standard rotary dimmer switch, and have an expected lamp life of between 8,000 and 10,000 hours; perfect for pocket, home and environment. GU10 and GLS bulbs are available in dimmable versions, and these electronic scene-setters are ideal for creating a soothing haven in the bedroom, that doesn't cost the Earth.
Kitchen
Under cupboard light fittings are a fantastic way to save energy, especially when they come in LED form like BLT Direct's LED T5 Under cupboard Fluorescent Tube Lights With prices starting at just £23.55, these lighting solutions are available in various lengths and are perfect for avoiding using the 'big light' when preparing food. Under cupboard lights can be used in one section of the kitchen to prepare food rather than illuminating the whole room, and with an incredible average lamp life of up to 50,000 hours, they would only need to be replaced once in a lifetime.
Bathroom
Downlights are a fantastic, stylish way to light up a bathroom, and BLT Direct's range of LED Downlighter Bulbs offer not only high illumination but also dust-protection and protection against splashing. These bulbs are ideal for use in a high-moisture environment, where steam and vapour could easily find its way into an ordinary light fitting. Their extremely low running costs whilst maintaining a lumen output equivalent to 50-watts make these bulbs a perfect choice for any bathroom, with prices starting at just £29.99 per fitting.
To find out more and order online, visit Our Website
About BLT Direct:  BLT Direct are an online supplier of lighting solutions.  They provide a wide range of lighting products, as well as light fittings and lamp disposal services, and are committed to offering energy efficient solutions to meet a wide range of home and business lighting needs.