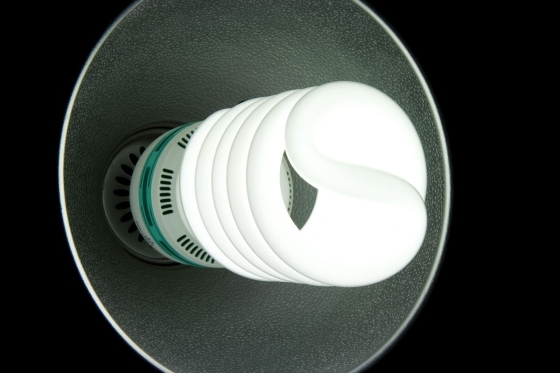 New research has found that Brits added almost £393m to their energy bills over the Christmas season, with festive lights one of the biggest culprits for energy consumption. Lighting provider BLT Direct is urging customers to avoid a Christmas energy 'hangover' by switching to LEDs or low-energy alternatives as quickly as possible, off-setting the dramatic rise experienced over the festive season.
B&Q and the Energy Saving Trust teamed up to conduct the research, which found that 53% of people in the UK had at least two sets of Christmas lights, and 31% of people left them on overnight. Though Christmas lighting is pretty and festive, their contribution to larger electricity bills cannot be overstated.
BLT Direct is a leading provider of lighting solutions, and many of them are considered to be especially low-energy options. With huge electricity bills hanging over many of the UK, waiting to be paid, the lighting experts are encouraging customers to offset their Christmas output by switching to LEDs in 2015.
Steven Ellwood, Managing Director of BLT Direct, says, "With the cold, dark evenings, people having time off work and the extra electronics needing power over Christmas, there are going to be some very steep bills dropping onto doormats this month. At BLT Direct, we have a plethora of energy-saving lighting options that will help to make the bills a little more manageable, by offsetting the amount spent at Christmas and saving money in the long-term."
LED lights, of which BLT Direct have a wide range, can use up to 90% less energy than standard incandescent or halogen lights, and the savings in electricity are noticeable immediately. For example – switching just one incandescent bulb to a Megaman 3.6-Watt Non-Dimmable LED GU10 will save the customer £64.20 over the course of the bulb's lifetime. Imagine switching a whole house full of bulbs to these energy-saving models – the savings will be sky-high.
Energy-saving bulbs also offer a number of extra benefits besides the obvious electricity savings. Many are of the opinion that the lighting quality of the energy-efficient alternatives will not be as high as that of their older incandescent bulbs – but with recent developments in technology, the colour rendering and light output is many times better than the older rivals.
The bulbs also have a much longer lifespan than older options – many of the bulbs can last for up to 50,000 hours! This is great news for domestic customers, who won't have to worry about buying new bulbs for many years, but also represents a great choice for offices and other workplaces, which will cut down on maintenance costs as well as their electricity bills.