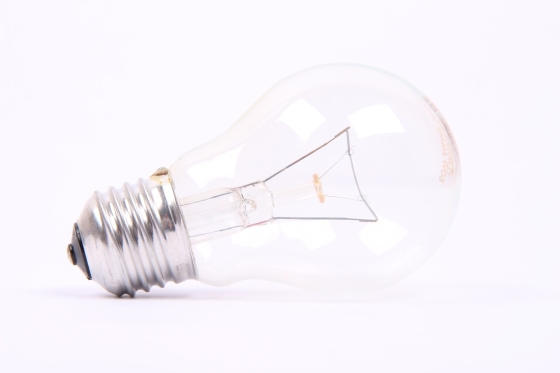 Leading UK lighting retailer BLT Direct has expanded its range of GE Light Bulbs to offer its customers more choice than ever from the lighting solutions brand. With the new range including compact fluorescents, halogens, fluorescent tubes and metal halide light bulbs, BLT Direct continues its reign as the go-to supplier of GE lighting products for all scenarios.
Steven Ellwood, Managing Director of BLT Direct says "When it comes to GE Light Bulbs you can be sure of receiving a top quality product which will last the test of time. As a global industry leader, we wanted to offer our customers more from this consistently exceptional brand that continues to impress time and time again. Whether it\s for domestic, commercial or industrial use, we have a GE product to suit a huge range of unique lighting needs."
Boasting over 100 years of experience in the lighting business, GE has earned itself a well-deserved reputation at the world's most reliable lighting brand. Dedicated to developing advanced new technologies, maximising efficiency and lowering environmental impact wherever possible, the company has won itself a prestigious list of clients and partnerships, most recently responsible for lighting up Rio de Janeiro's Maracanã Stadium, which will play host to the highly anticipated 2014 FIFA World Cup final.
As well as shining the spotlight on Brazil's most coveted football stadium, GE lighting products are also suitable for an extensive range of domestic, industrial and commercial uses. With their high luminous efficiency and warm white glow, the halogen lamps are ideal for use in downlighters, desklights and flood lights as well as in display, decorative and retail environments. With an average life span of between 2000 and 5000 hours, they are both reliable and incredibly efficient.
Available in a range of different colour temperatures including warm white, white, cool white, daylight and blacklight, compact fluorescent lamps lend themselves to a range of different applications including hotels, restaurants, public facilities and offices. With wattage ranging from 5 to 80 and an expected life of between 10000 and 20000 hours, compact fluorescent lamps are the ideal solution for those wishing to achieve unrivalled incandescence while using up to one fifth less energy than a conventional bulb.
Those looking to light up their lives with daylight standard colour temperature will love the new range of GE metal halide light bulbs. Featuring brilliant colour rendering, premium quality lamp life and reduced operating and replacement costs, these innovative products are a savvy replacement for tungsten halogen light bulbs. The crisp, dazzling light of GE Single Ended Supermini light bulbs offers unparalleled display application illumination while the low maintenance and running costs of the high powered GE CMH Tubular Streetwise range makes the bulbs ideally suited for outdoor use.
Whatever the setting, BLT Direct is a one-stop-shop for a comprehensive range of GE lighting solutions that are guaranteed to get the job done with efficiency, quality and unparalleled customer satisfaction.
To find out more about BLT Direct and the browse the complete range of updated GE visit our website.