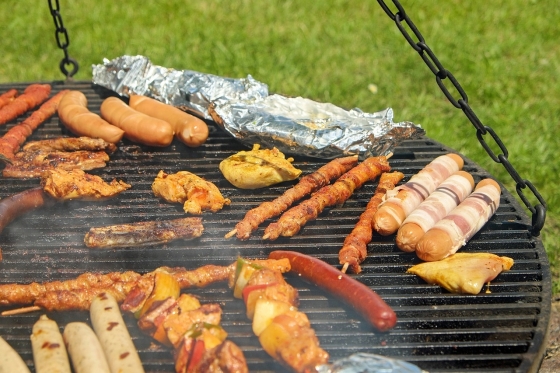 The weather has finally turned and the UK is baking in a heatwave for the first time in months, which means it is time for people across the country to get fully equipped to enjoy the best of the summer out in their gardens. Solar-powered light fittings illuminate a garden area without consuming costly household energy, and can transform an evening summer soiree into a glowing retreat after sundown. They light up certain features in the garden and they can provide extra illumination around that all-important barbecue area, perfect for those who will be entertaining through these summer months.
Steven Ellwood, Managing Director of BLT Direct, one of the UK's leading lighting providers, says, "Using solar-powered lights is an excellent way to light up an outdoor area without adding to a home's energy bills. Drawing on the sun's energy, the lights charge during the sunny days and provide bright illumination throughout the nights, whether they are for decorative purposes or for security reasons. They are a staple within any garden this summer, and will keep the area illuminated for many summers after."
Solar post lights are an excellent way to line a pathway or light up a decking area. Two LED light bulbs within the posts are powered by the sun's energy in order to create bright white light which lasts for up to ten hours; perfect for twilight evenings enjoying a drink on the decking, or family barbecues that run on into the night. They are made from stainless steel, which means they can withstand adverse weather conditions should the typical British weather begin to turn, and they are easily positioned and moved around for great flexibility.
Solar-powered fairy lights are also an incredibly popular option for those decorating their gardens in summer. Whether they are threaded through trees and shrubs or used to line archways or garden trellis, solar fairy lights turn any drab outdoor area into a twinkling haven perfect for hosting a party. There are no wires running through the grass that guests can trip on, and as long as the solar module is positioned in a place where it captures the sun throughout the day, the lights can last for up to ten hours. They come in different colours and shapes, perfect for themed parties, and once they have been purchased they have no operating costs whatsoever; no replaceable batteries, no recharging at plug socks and no contribution to energy bills whatsoever.
To find out more about solar-powered lighting solutions, and to order online, visit Our Website
About BLT Direct:  BLT Direct are an online supplier of lighting solutions.  They provide a wide range of lighting products, as well as light fittings and lamp disposal services, and are committed to offering energy efficient solutions to meet a wide range of home and business lighting needs.