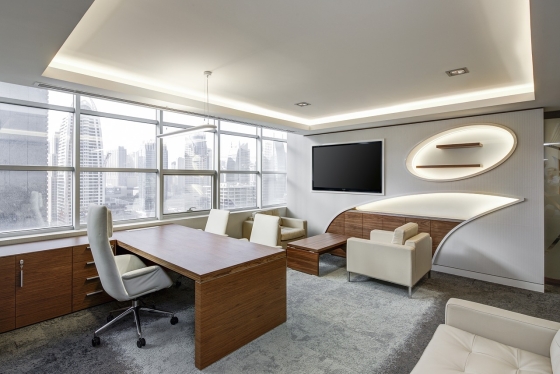 An increasing number of public places, museums and other buildings around Britain are switching on to the benefits of energy saving lightbulbs. Many are retiring their inefficient and out-dated lighting solutions in favour of those that save vast amounts of money in addition to slashing CO2 emissions – and the results are everywhere, for all to see.
Still not convinced? Take the example of Torre Abbey in Torquay. Torquay Council worked alongside staff at the abbey and an external company to replace the old style bulbs used in the all-night floodlighting (which illuminates a public footpath) with long-lasting energy efficient diode lamps. These energy saving lamps require less maintenance and provide clearer light than the previous orange sodium lighting. Even the abbey itself saw hundreds of its incandescent light bulbs replaced with LEDS, leading to a 22.5% reduction in electricity use for the council, resulting in a saving of 22,300kg of CO2 emissions and £3,346 each year.
Another much-visited public facility to benefit from energy saving lightbulbs recently was Wanstead Museum in the London borough of Wanstead, which replaced its own light bulbs with energy-efficient LEDs, working alongside the Green Tourist Business Scheme to make the museum more sustainable whilst also promoting a green agenda to the wider community.
Then there's the example of Bristol City Council, which recently announced a four year plan to convert its presently sodium street lights to use energy-efficient white bulbs instead. Expected savings for the first full year in operation are £338,000, whilst the authority has also estimated that it will save more than 4,000 tonnes of carbon emissions each year – drastically cutting Bristol's carbon footprint.
The cost and environmental advantages of energy saving lightbulbs
It hardly needs emphasising that in such a tough economic climate, many businesses are seeking ways of cutting costs, particularly when it comes to energy use. By investing in energy saving lightbulbs and other measures to cut electricity costs it is possible to slash up to to 30% from running costs.
To find out more, visit Our Website
About BLT Direct:  BLT Direct are an online supplier of lighting solutions.  They provide a wide range of lighting products, as well as light fittings and lamp disposal services, and are committed to offering energy efficient solutions to meet a wide range of home and business lighting needs.