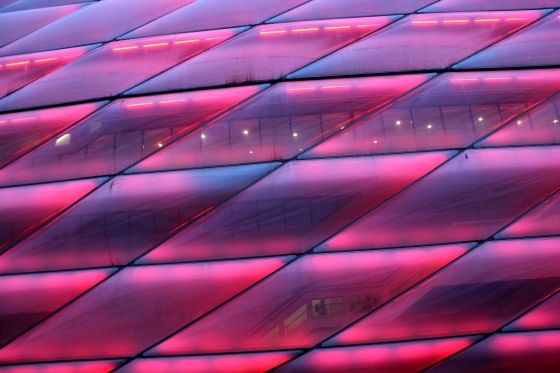 When you think of adding some extra light to a room or updating current fixtures you'll probably think of ceiling lights, wall lights or perhaps a lamp. But a rug that doubles as a light is unlikely to pop into your mind although an innovative design could see it becoming a more popular option.
Johanna Hyrkas's creation is a perfect example of DIY décor done right. The light up rug is simple to create but will give your chosen room a romantic ambiance, plus it's a great creative project too. The design of Johanna's rug has proven a winner on social network Pinterest, where users pin inspiring creations to have a go at themselves.
To make your own light rug all you need is a string of LED lights, lengths of yarn, a hook, a large darning needle and little bit of crocheting knowledge that you can pick up along the way if you're new to it.
Be sure to only use LED lights when recreating this project as they do not give off as much heat as other options. Using a different type of lighting could result in a fire risk.
Try following these steps to create a rug that will add some mood lighting to your home.
1. Gather together your supplies. Hyrkas used a rope light that was 6 meters long but you can adjust this depending on the size of the rug you wish to create. You'll also need scissors, fabric yarn and a crochet hook.
2. First you'll need to crochet a circle that will be at the centre of your rug. This will act as your starting point and you should begin with 8 single crochets (CS) in a magic loop and then sc2 in every sc.
3. Once you've made the initial circle, use your crochet hook to pull the yarn through the stitch, like you would with a regular single crochet, but pick up the yarn from above the rope light. Pull through both loops to begin crocheting around your rope of lights.
4. Crochet loosely to make sure there are gaps for the light to shine through with 1SC, 2SC creating a spiral around the magic circle you created earlier. Keeping going until you've reached the end of your rope light.
5. Weave in the ends with a large needle to keep it together and then you're ready to light up your rug, place it in your home and you'll no doubt receive some compliments on your creative effort from guests.