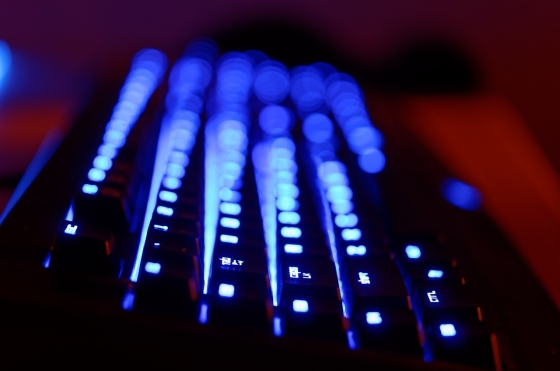 A few words spring to mind when you mention LED lights bulbs – functional, practical, energy-saving, useful and long-lasting. But what about artistic? Beautiful, creative, or even inspired? One French artist and engineer, Antonin Fourneau, has managed to change the way thousands of people see with his art installation, Water Light Graffiti. The ground-breaking piece combines two elements that most people would keep far away from one another, water and electricity, to create a remarkable installation that is attracting thousands of visitors as it travels across the world.
Steven Ellwood, Managing Director of BLT Direct, one of the UK\s leading providers of LED lighting solutions, says, "There is a common misconception that modern technology is functional, but nothing more. Many people have shied away from implementing new energy-saving light bulbs in their homes because they fear they will lose that warm, aesthetic quality offered by incandescent light bulbs. But with artistic installations like this, the appeal of LED light bulbs is there for all to see. Combine this with their energy-saving qualities and their long life spans, and it is easy to see why they are fast becoming the go-to lighting solution for homes and businesses."
Fourneau's light installation is presented as a wall which is dotted with thousands of small LED bulbs. Each is ringed with a complex sensor, which triggers the light when it is wet. Visitors to the installation grab paintbrushes, super soakers, buckets, water atomizers and even use their fingers to sketch patterns, words and pictures on the wall of lights, which fade to black after a few minutes of beautiful illumination. Fourneau says that he is using the lights to get people interacting and creating art without having to overcome the self-consciousness that often comes with painting or drawing.
Using lights to do this has been seen as a masterstroke by the artist, but those who have LEDs in their homes are already well aware of how aesthetically pleasing and warm they can make the room appear. Whether used in feature lighting to illuminate certain decorative features in the room, or just as simple overhead lighting proving all-over illumination, LED bulbs are lauded for their appearance. They are available in a range of different colour temperatures so they can be tailored to certain rooms in a house or business; an office might require warmer lighting than a shop floor, in the same way that a bathroom might suit a cooler colour temperature than a living space.
The art installation is also remarkably eco-friendly, as LED lights consume so little energy. When used in homes and business, they cut energy bills dramatically and contribute towards minimising the carbon footprints of all those who live or work there. These functional and highly appealing bulbs are perfect for a multitude of uses, from simply using as a bedside lamp, to placing in a high-profile art installation that will be viewed across the world.