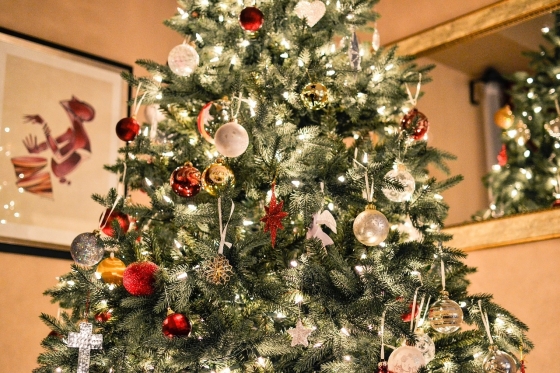 Switching old bulbs to LEDs this Christmas could cut out nasty festive fuel bill surprises says lighting expert, BLT Direct.
The festive season wouldn't be complete with beautiful decorations and impressive lighting displays, but a combination of leaving lights on for longer than normal and continuing to use older bulbs could see December energy bills see an unwanted spike. Money savings experts have estimated that a string of outdoor lights using non-LED bulbs could cost as much as £20.96 for the entire period, whilst newer, LED bulbs could cost this cost to just 18p.
Unlike times gone by, LED bulbs are now reasonably cheap, with ordinary bulbs coming in at just £5, whilst smaller festive bulbs pricing up at even less.
Steven Elwood, Managing Director of BLT Direct said, "There are many benefits of changing your ordinary Christmas bulbs to LEDs this year. Not only are they cheaper to run and long-lasting, they are also available in a mass of styles and colours to suit any festive décor theme."
LED bulbs also have a longer lifespan, so they are less likely to need replacing. The average LED will last for around 25,000 hours, whilst ordinary CFL varieties are only good for around 8,000 hours, which makes LEDs a great investment for saving money for many Christmases to come- for each LED used, it saves the purchase of up to three normal bulbs, as well as the hassle of changing them.
Changing bulbs is a quick and easy way to make Christmas less expensive. For both domestic and commercial displays, making the switch to LED bulbs this year makes financial sense, and will continue to impact positively on December energy bills each year when Christmas comes around.