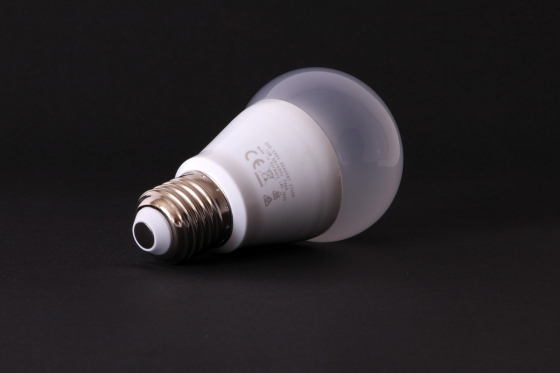 Low energy light bulbs have been seen as the natural evolution and replacement to traditional incandescent light bulbs. This accepted wisdom though maybe about to change, thanks to the introduction of LED lightbulbs, such as the LED GU10, which are now available from BLT Direct.
By September 2012 production of incandescent light bulbs will have ceased in the EU and the majority of the rest of the world. LED GU10 lightbulbs are providing an increasingly persuasive case in being the best replacement available.
An LED light bulb will save not only money, but also a vast amount of energy, only requiring 10% of the energy of a traditional bulb to run. The real plus is an LED will give off the same amount of light as a traditional bulb, something that energy saving light bulbs have always failed to do. On average a LED light bulb will last for 25 years.
An ordinary 50 watt halogen bulb will cost £14 a year to run, where a basic LED GU10 will only cost £1.70 a year to run. In addition the LED GU10 lightbulbs run extremely cool, meaning not only are they less of a fire risk, but they are perfectly suited to a range of locations such as shop displays, restaurants and conference rooms.
These savings are ideal for the home, or the office. In fact, the bigger the premises, the greater the possible savings. The Dorchester Hotel in London managed to slash its electricity spend by a third, making a saving of £50,000 thanks to the introduction of LED light bulbs.
BLT Direct, the online light bulbs specialist stock an extensive range of energy saving light bulbs, including a wide choice of LED bulbs and GU10 bulbs. With low level to high level and even coloured LED's there is something for everyone.
To browse the range and buy online, visit https://www.bltdirect.com.
About BLT Direct:  BLT Direct are an online supplier of lighting solutions.  They provide a wide range of lighting products, as well as light fittings and lamp disposal services, and are committed to offering energy efficient solutions to meet a wide range of home and business lighting needs.