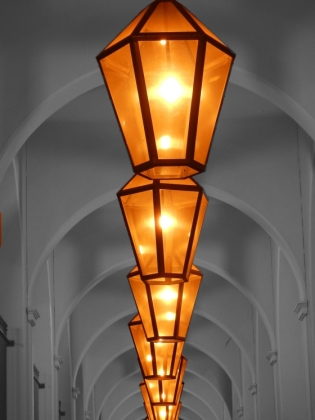 BLT Direct is a foremost provider of inexpensive and highly efficient lighting solutions to homes and businesses across the UK. But whilst the main function of light bulbs is undoubtedly illumination, there are many bulbs which are used for purely decorative purposes; the Timeless Elegance range at BLT Direct is testament to the way bulbs can create a charmingly atmospheric environment with ease. Technological advancements in previous years have even made these primarily decorative bulbs function as effectively as those which are used solely for their illuminative merits, so using them for feature lighting needn't sacrifice on quality.
The incandescent light bulbs in the Timeless Elegance range are available in varying different shapes and sizes, from golfball lamps to candle-shaped bulbs. The unique advantage these bulbs have over many other decorative solutions is the smoked glass; the filament lamp produces a stunning, flickering effect that adds a sense of ambience and atmosphere that many plain bulbs cannot achieve. They are best used in environments where a full level of light is not necessary, such as perhaps in a wall lamp in a living room, for use during the evening when a bright light might be deemed harsh. They are wonderful for use in chandeliers, or light fittings that might feature more than one bulb, as grouping a number of these bulbs together will not create an overbearing light, but rather a soft and warm glow.
The bulbs are either 25-watt or 35-watt and their variations on the Edison Screw cap means that they are a great fit for any existing fittings around the home, or in a commercial environment. Businesses such as restaurants and hotels might find great use for these bulbs in creating an inviting setting for their customers and guests, while specific showrooms could also benefit from the attractive, flickering illumination which calls to mind real candles; a hard effect to achieve when using LED light bulbs or some of the newer energy-saving models. The bulbs themselves are fully dimmable, if the right dimmer switch is installed, and can be used to create even lower levels of feature lighting.
The active life span of these incandescent light bulbs is around 1,000 hours, and their colour temperature is rated 'gold'. Each lamp shape gives a completely different effect, whether it's the 'globe' shaped bulb, or the 'twisted candle' bulb. The bulbs are also available in a conventional GLS shape, for the fixtures or fitting which can't quite accommodate a bulb in an unconventional shape. BLT Direct's extensive collection of these decorative filament bulbs starts at just £4.50 per bulb.
To find out more and order online, visit Our Website
About BLT Direct:  BLT Direct are an online supplier of lighting solutions.  They provide a wide range of lighting products, as well as light fittings and lamp disposal services, and are committed to offering energy efficient solutions to meet a wide range of home and business lighting needs.