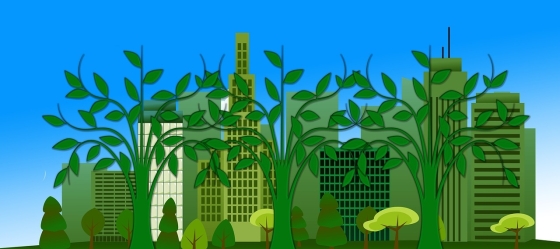 We should all be concerned about how we affect the environment around us, and we can all help minimise our impact by taking the smallest of steps. We have heard of energy saving light bulb but still very few of us are making the switch even though they consume less power, and ultimately result in lower bills.
The Government is working to phase out the use of standard bulbs as part of its commitment to reducing CO2, and as such we are all being encouraged to switch to energy saving light bulbs. While changing the light bulbs in your home involves very little effort or expense the majority of people are posing the following question in response to the Governments calls - why should we bother?
Putting green guilt and carbon footprints to one side, switching to more energy efficient bulbs, such as LED lightbulbs, will reduce your monthly energy bill. This therefore means that sticking to standard, inefficient light bulbs is not only bad for the planet, but its bad for your wallet too.
BLT Direct are one of the leading suppliers of lighting solutions and they stock a huge range of low energy, energy efficient and daylight energy saving light bulbs. These long life lightbulbs help to reduce running costs with an extended lamp life of up to 15,000 hours. Their LED light bulbs are an affordable and energy efficient lighting solution and are available in a wide range of styles and sizes.
BLT Direct are committed to providing environmentally friendly lighting solutions which are guaranteed to help you reduce your monthly bills and help save the planet. In addition to their wide range of low energy light bulbs they stock all kinds of other light bulbs and lighting solutions including specialist lamps, light fittings, ultra violet lamps, fluorescent tubes and lighting control gear.
About BLT Direct: BLT Direct are an online supplier of lighting solutions. They provide a wide range of lighting products, as well as light fittings and lamp disposal services, and are committed to offering energy efficient solutions to meet a wide range of home and business lighting needs.