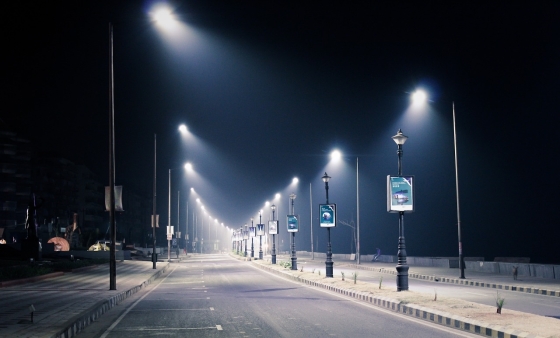 North Devon Council has reported that installing LED light bulbs in public areas like city centre toilets has seen huge reductions in the amount of money they spend on light bulb replacement across the county. In a report which detailed the cost-cutting exercises carried out in public toilets, the figures for replacements and light bulb repairs in 2011 / 2012 came in at a costly £2,070 for 69 maintenance jobs; this was before the installation of a range of low-energy LED light bulbs. This year so far, just £420 has been spent on replacing light bulbs, of which just 14 have been replaced.
The reduction in cost and the number of bulbs which need to be replaced is being put down to the incredibly long life-span of LED light bulbs. Once they have been fitted, many last for decades, making them especially suited for environments where they will be on for very long periods such as public toilets. This reduces the overall maintenance cost expended on replacing light bulbs across the county. The newer bulbs also have much smaller wattages and require less power to achieve full illumination; the older bulbs measure in at 16 or 28-watt, but the LED alternatives are just 5-watt bulbs.
The installation of LED light bulbs across the country comes as part of many council and government initiatives to increase the energy efficiency of many public places and help to cut their energy and maintenance costs. Commercial and public spaces where illumination is key will often need to leave their lights on for very long periods, sometimes well into the night, so many are seizing upon the new LED technology as a way to cut their costs and invest in light bulbs that are good for the environment and are truly long-lasting.
Many businesses are also reaping the rewards of fitting their commercial and retail spaces with the latest in energy-saving lighting technology. Their bills decrease dramatically, and many find that they make back the initial cost of installing the bulbs in just one year thanks to the savings on their bills. In garnering a reputation for eco-friendly policies and 'green' equipment, plenty of organisations have found clients' opinion of them has gone through the roof. The ability to draw in new clients based solely on their environmentally-friendly credentials is also one of the many benefits that commercial organisations are enjoying when they switch to LED light bulbs like North Devon Council
To find out more about energy-saving LED light bulbs, and to order online, visit Our Website
About BLT Direct:  BLT Direct are an online supplier of lighting solutions.  They provide a wide range of lighting products, as well as light fittings and lamp disposal services, and are committed to offering energy efficient solutions to meet a wide range of home and business lighting needs.