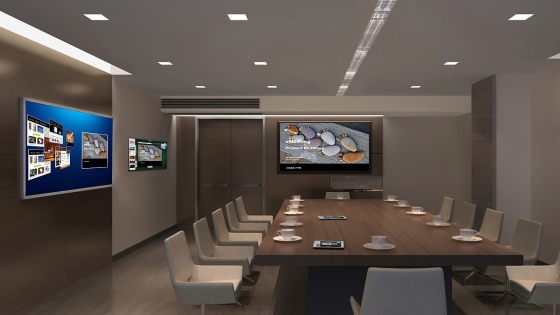 A slew of energy-efficient alternatives to traditional incandescent bulbs are enjoying a surge in popularity as the UK works to reduce its carbon footprint and meet EU guidelines. One of the early favourites in the race to become more energy efficient is the LED Lighting
The first all-LED lit office building in the UK takes the form of Londons prestigious Tower 42. Philips is the team behind the scenes responsible for revamping the entire building with LED lighting at Tower 42, otherwise famed as the tallest building in London.
Occupants of the prestigious offices will be saving an impressive 40 percent on energy with the utilisation of the latest energy-efficient LED lighting solutions. However, even more impressive is the LED system that is currently being installed in Indias Nagpur, replacing incandescent lamps at major traffic signals as part of the traffic improvement plan of the city. According to sources, the new LED lighting system will save an astronomical 90 percent on energy due to its low power consumption and longer life qualities.
Back in London, the Tower 42 project leads the way but more and more blue chip organisations and large office building management agencies are expected to follow the trend for installing LED lighting. Its a major achievement that is set to help meet guidelines set at Copenhagen earlier this year.
Considering the energy and power consumed by big corporations across the United Kingdom, project Tower 42 is a great example of how one change can make a big difference. LEDs (Light Emitting Diode) function as a cluster of individual units that produce white light. It is the exact combination of these units that yields the tone of the light. BLT Direct has taken a special focus on low energy light bulbs with its stock of LED light fittings and selection of LED light bulbs. As a cool alternative to the incandescent light bulb, the LED bulb not only saves energy but can last from 50,000 to 100,000 hours, while incandescent light bulbs last around 1000 hours. Devoid of fragile filament, the LED lightbulb is also shock resistant and durable.
With the bar raised, there is no doubt that office building management companies, large corporations and blue chip organisations will begin to consider a switch to LED lighting, making a significant contribution to reducing the UKs carbon footprint while creating an positive public image.
About BLT Direct: BLT Direct are an online supplier of lighting solutions. They provide a wide range of lighting products, as well as light fittings and lamp disposal services, and are committed to offering energy efficient solutions to meet a wide range of home and business lighting needs.