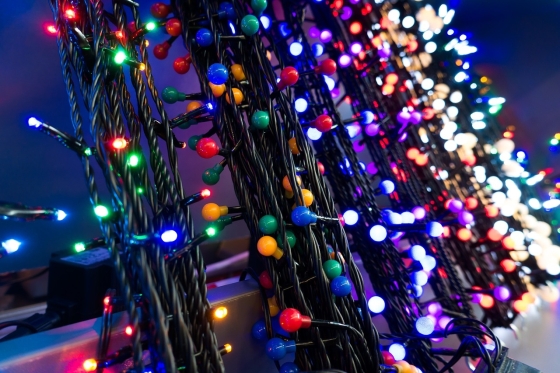 Lavish decorations go hand in hand with this festive time of year, Christmas and New Year see a huge selection of bright and jolly lights being adorned throughout the insides and outsides of our houses. Many see the need for such decorations as a necessity this Christmas time, but unfortunately with such decorations also come extremely high electricity bills. This is the last thing that anyone needs this time of year, when so much money is already being spent on presents, food and drink. Thankfully there are simple ways that everyone can save money off their electricity bill this festive time of year. BLT Direct stocks a wide range of light bulbs and Christmas lights that can provide great savings over the entire festive period and all year round.
The need to ensure that our electricity bills are as low as possible is even more paramount considering the tough economic times that we currently find ourselves in. If not this alone was not enough to convince of the merits of a low electricity bill, then the current state of the environment should be. In a climate where we all know that we should be doing something to help reduce our carbon footprint or that of our household, reducing the energy output that such seasonal lights may induce is a great way to get started.
BLT has a number of fantastic ways to reduce both these outputs, they stock a fantastic range of both energy saving lightbulbs and LED lightbulbs. This Christmas, coloured energy saving light bulbs are the perfect answer, saving up to 80% on traditional halogen light bulbs, these lightbulbs not only look great but are also great for the bank balance. LED candle light bulbs are another brilliant choice for this festive time of year, available in a variety of different seasonal colours, with an estimated lifetime of 25 years, and savings up to 90% on traditional running costs, they really are a no brainer for any seasonal display.
To browse BLT's range of Christmas lights, and other energy saving lighting solutions, visit
About BLT Direct:
BLT Direct are an online supplier of lighting solutions.  They provide a wide range of lighting products, as well as light fittings and lamp disposal services, and are committed to offering energy efficient solutions to meet a wide range of home and business lighting needs.