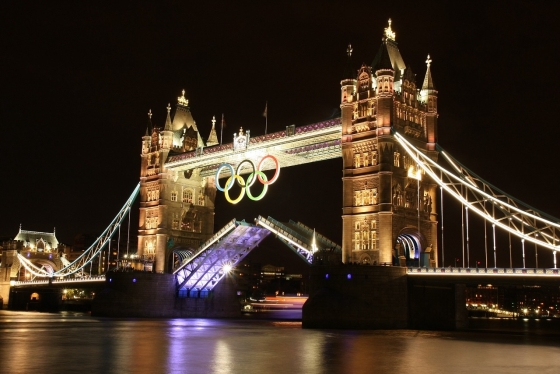 The London Olympic Games Opening Ceremony last week was an event which certainly showcased the best of British, with nods to music, film and literature that sent messages about British heritage right across the world. But some of the most spectacular moments of the 90-minute extravaganza were the parts which showcased the best in modern light bulb technology. Angelic winged figures on bicycles lit up the darkened arena with lights in their wings, dimmable LED lights were used as the nurses of the NHS put children to sleep in their beds, and LED lights fitted to each seat helped to turn the entire stadium into a digital explosion of light and colour.
Almost all of the special effects carried out in the ceremony were down to the LED light, a relatively modern invention which proves how far lighting technology has come since the days of the energy-wasting incandescent bulb. BLT Direct is a leading UK supplier of light bulbs for both domestic and commercial settings, and though an eruption of dramatic, coloured light such as the one in the Olympic stadium cannot be promised, the LED light bulbs available will illuminate any home or business with energy-saving ease.
When not being used to dazzle the world in spectacular Olympic ceremonies, LED bulbs are great alternatives to the incandescent bulbs which were used in homes and businesses for many years, production of which is slowly halting because of their energy-guzzling reputation. The LED GU10 5-Watt Warm White Bulb is the lowest cost, highest power GU10 LED bulb available from BLT Direct, producing the same amount of light as a 50-watt halogen bulb. No transformers are needed, and no alterations need to be made to existing fittings to accommodate these bulbs; they fit into any existing sockets easily so the savings can commence straight away.
These bulbs are also available in a dimmable format, with similar wattage use and the same high levels of illumination when at full power. These types of bulbs were used in the Opening Ceremony at the moment when the children were being put to bed, and the Philips Master GU10 LED Dimmable 7-Watt Bulbs are ideal for use in a similar situation around the home. Their super-efficiency means that, based on average electricity prices in the UK, savings across the long life span of these bulbs can hit more than £232.00. Many in this day and age are concerned about the environment, and this bulb can satisfy their environmental concerns as well as their budgets; the savings in electricity equate to an 80% reduction in overall energy output, reducing emissions and wasteful heat energy. The Olympic Ceremony was vast and impressive, but green credentials were not ignored in the planning of this remarkable event, and their use of LED bulbs showed commitment to the environment as well as to putting on an outstanding show.
To find out more and order online, visit Our Website
About BLT Direct:  BLT Direct are an online supplier of lighting solutions.  They provide a wide range of lighting products, as well as light fittings and lamp disposal services, and are committed to offering energy efficient solutions to meet a wide range of home and business lighting needs.