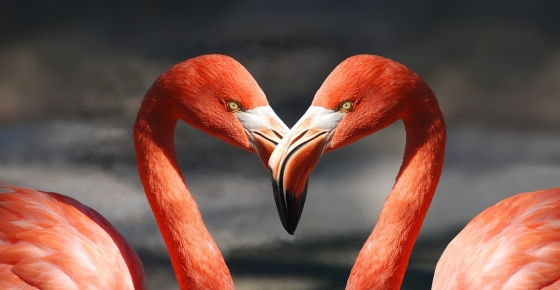 Nothing sets the mood like good lighting and it's never more important to cast a flattering glow over your beloved than on Valentine's Day. Whatever you're planning to do this February 14th, make sure you do it in style (and avoid harsh, unflattering glare) with appropriate occasion lighting from energy saving light bulb specialists, [BLT Direct](https://www.bltdirect.com).
Good lighting enhances a space, so whether you have a large airy loft apartment or secluded country hideaway, choosing the most appropriate light bulbs and light fittings can go a long way towards creating the atmosphere you desire. Too many bright light bulbs can cast a clinical or industrial glow, while too many soft lights and you may struggle to see well enough to uncork the Valentine's Day Champagne.
LED light bulbs from BLT Direct come in a variety of colours, including ultraviolet, daylight, colour changing, amber and red. While some of the more extreme shades like green and magenta make great mood lighting at Christmas or Halloween, choose a soft amber glow for Valentine's. The bulbs can be easily fitted into standard lights and lighting fixtures as they come with a range of caps. Swap out your usual harsh bulbs for a gentler hue and you'll benefit from a much cosier, more intimate atmosphere than having a regular light bulb blazing away.
If Cupid's arrow has snared a heart that is kind to the environment, replacing traditional light bulbs with a GU10 energy saving counterpart could be as well received as any box of chocolates or bunch of flowers. An average energy saving bulb can last up to 14 years, even when used for as many as 10 hours a day so is significantly kinder to the environment than the high energy consuming predecessors.
Most light fittings and lighting appliances will take an energy saving bulb rather than an incandescent one, so you can make the switch to more earth friendly lighting in time to impress on Valentine's Day.
While GU10 and energy saving bulbs have come a long way since the technology was first invented and now shine as brightly as traditional bulbs, it is still possible to get low watt energy saving bulbs that cast a more intimate light.
To find out more order online, visit https://www.bltdirect.com
About BLT Direct:  BLT Direct are an online supplier of lighting solutions.  They provide a wide range of lighting products, as well as light fittings and lamp disposal services, and are committed to offering energy efficient solutions to meet a wide range of home and business lighting needs.