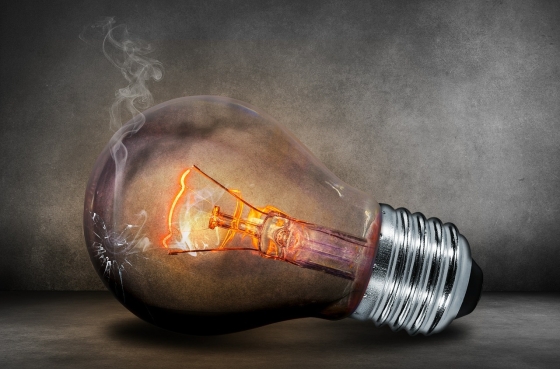 BLT Direct is one of the country's leading specialists in providing lighting solutions for both commercial and domestic purposes. In any customer's search for the perfect lighting fixture, price is obviously a vital consideration to be made, and BLT Direct is renowned for offering the highest quality products for the lowest prices. Their selection of special offers spans a whole range of different items, with vastly different uses, so there is surely something to benefit every budget, from fluorescent tube lights to high-powered LEDs.
As well as providing the more common light bulb shapes, BLT Direct also has a selection of specialist light bulbs, including their fluorescent tube lighting options. Perfect for under-cupboard lighting or illuminating a feature in a commercial setting, the 3-Pack 13-Watt Fluorescent Smilight Tubes have a lifespan of 10,000 hours, so they can be placed in awkward positions without the need to replace them every few years; even if these lights were left on continuously, all day and all night, their illumination would still exceed a whole year. These fluorescent tube lights are available for just £14.93 in BLT Direct's special offers section; a saving of 43%.
Contrary to popular myth, the GLS 100-Watt Pearl Light Bulbs are not yet banned, however the production of these bulbs has been halted, with a ban on importing them also in place, and these old-fashioned models will soon be obsolete. These traditional bulbs are familiar for many customers, and those wishing to stock up on these old favourites may wish to do it now, as a box of ten is available from BLT Direct priced at just £10.49 – a saving of 30%. The bayonet cap base, which is a feature of these bulbs, will fit the vast majority of existing lighting fixtures and the average lamp life, whilst not hitting the heady heights of its energy-saving successors, is still a generous 1,000 hours.
Many have already made the transition from conventional incandescent light bulbs to the more modern counterparts, and BLT Direct has an offer to reflect this Energy-Saving GU10 11-Watt Bulbs are available priced at just £35.99 for a box of ten, savings of 65%. The latest in modern technology means that these bulbs can be considered a like-for-like replacement for the older GU10 halogen lamps, which produced more harmful emissions and wasteful heat energy. The fantastic savings that can be made from these bulbs don't just end with the low price; the predicted electricity savings in the lifespan of each individual bulb is measured at £58.80. Their 'green' credentials and the high standard of illumination make these bulbs a fantastic direct replacement for the older GU10 lamps.
To find out more and order online, visit Our Website
About BLT Direct:  BLT Direct are an online supplier of lighting solutions.  They provide a wide range of lighting products, as well as light fittings and lamp disposal services, and are committed to offering energy efficient solutions to meet a wide range of home and business lighting needs.