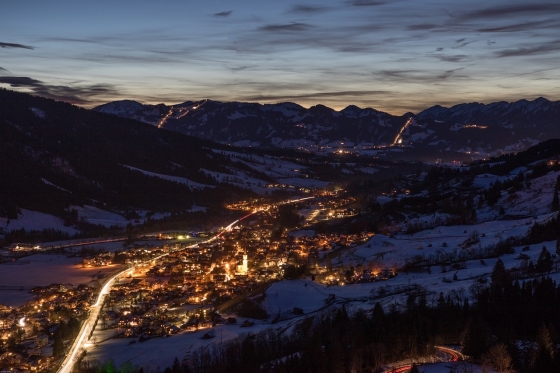 The clocks have gone back and the dark nights are drawing in much earlier for the residents of the UK. From now until next March, we spend more time in darkness than we do in light. This means that people will be looking for innovative and effective ways to brighten up their homes without breaking the bank. BLT Direct has been a leading supplier of lighting solutions for the best part of a decade, with a great selection of energy saving light bulbs, halogen lamps, LED lights and all sorts of light fittings. Their special offers are great for anyone looking for stylish ways to illuminate their home this winter.
The kitchen is always a much-used room in the winter months, whether sending the children off to school with a hot breakfast inside them, cooking a warm stew on a cold evening or spending the last days before Christmas preparing a turkey. The  13 Watt Fluorescent Smilight Tube Lights currently on offer at BLT Direct are a great addition to the underside of cupboards in any kitchen, providing a warm white light which is not only practical when preparing food, but also looks welcoming and homely and fitting with all colour schemes. The recommended retail price (RRP) of each tube light is £9.99, but BLT Direct is currently offering a set of three 420mm long lights for just £14.93, a saving of more than 50%.
Winter has always been synonymous with the festive season, and BLT Direct's fantastic range of decorative Christmas lights provides excellent choice for people with all budgets. Their 120 LED Blue Fairy Light Set is a sophisticated way to illuminate a Christmas tree or the outside of a house and comes with 8 different pulsating controllable via a remote. Add a splash of colour to your Christmas decorations - the elegant 6-metre set with an additional 5-metre wire is currently in the clearance section of BLT Direct and priced at just £9.99, saving 33% on the previous price.
BLT Direct also has a wide variety of conventional bulbs on offer, with both 60-watt and 100-watt GLS bulbs (more commonly known as a standard light bulb) currently on sale. The bulbs have a bayonet base, compatible with a huge range of existing light fittings and lamps. With the intended phasing out of the incandescent light bulb, prices of these types of bulbs have been pushed up, and they will soon be impossible to find at a reasonable price. Stock up now at BLT Direct, where prices remain low and stock is plentiful. A box of 10 GLS Pearl bulbs (100-watt or 60-watt) costs just £10.49 (excluding VAT). 
To find out more and order online, visit Our Website
About BLT Direct:  BLT Direct are an online supplier of lighting solutions.  They provide a wide range of lighting products, as well as light fittings and lamp disposal services, and are committed to offering energy efficient solutions to meet a wide range of home and business lighting needs.