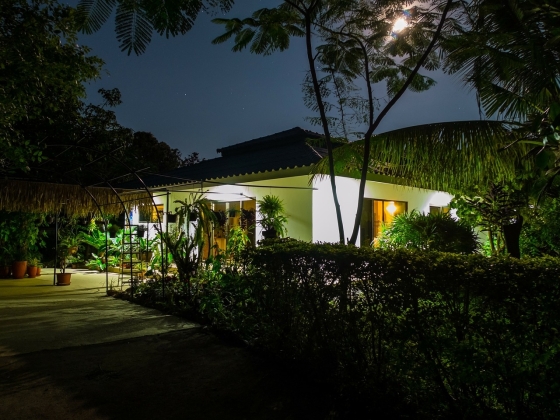 As the season for alfresco living is set to make its comeback and sun worshippers everywhere  gear up for weekends spent lazing in the sun, the stylish and bang on trend are spending their summer nights dining outside under this seasons hottest range of garden lights.
Steve Ellwood, Managing Director of BLT Direct, the leading suppliers of light bulbs, light fittings and low energy light bulbs, said, "One of the most popular garden lighting products this season so far is certainly our Mini LED Spike Lights which feature marine grade stainless steel construction, and contain a Luxeon high power LED.
It is essential that whether you are using lighting for inside or outdoors that you use energy saving light bulbs or alternatives to the traditional lamp. Our Mini LED Spike Lights boast low running costs, easy installation, and energy efficiency.  These lamps enhance and highlight specific architectural features and make the house more inviting to guests.
Garden lighting is not only a cost-effective way to cast the lawn and its surrounds in a pretty, flattering light it also works to extend the hours you can enjoy the fresh air and British summer with family and friends.
For the summer savvy, lighting can take many forms this season, from lamps and lanterns to wall mounted lights, shedding a little light on the latest barbequed delicacy to land on your plate, and having strategically placed lighting around seating areas means that you can stay out until all hours, enjoying a glass of wine, chatting and socialising with friends.
Modern garden lighting can also be used for security purposes, with police warning us all that  burglars will often make up their mind to target a property from across the road. If your property is lit then generally a burglar will look for a softer option.
Mr Ellwood from the firm who advise all of their customers to invest in energy efficient light bulbs, said, Whether you go for security lights, spotlights or garden spike lights, you should always try to purchase energy efficient alternatives, as these will cut your electricity costs and reduce your carbon footprint.
For a comprehensive range of garden and energy saving light bulbs in a variety of styles, visit Our Website
About BLT Direct
BLT Direct has been a leading online supplier of light bulbs, lamps and tubes in the UK and around the world since the early days of the Internet. Our website provides instant access to almost 10,000 products including Energy Saving Light Bulbs, Fluorescent Tubes, Incandescent Light Bulbs and Light Fittings.
Our exclusively online business allows us to provide our huge range of light bulb products to our customers at exceptional prices from high quality manufactures delivered to your door quickly and efficiently.